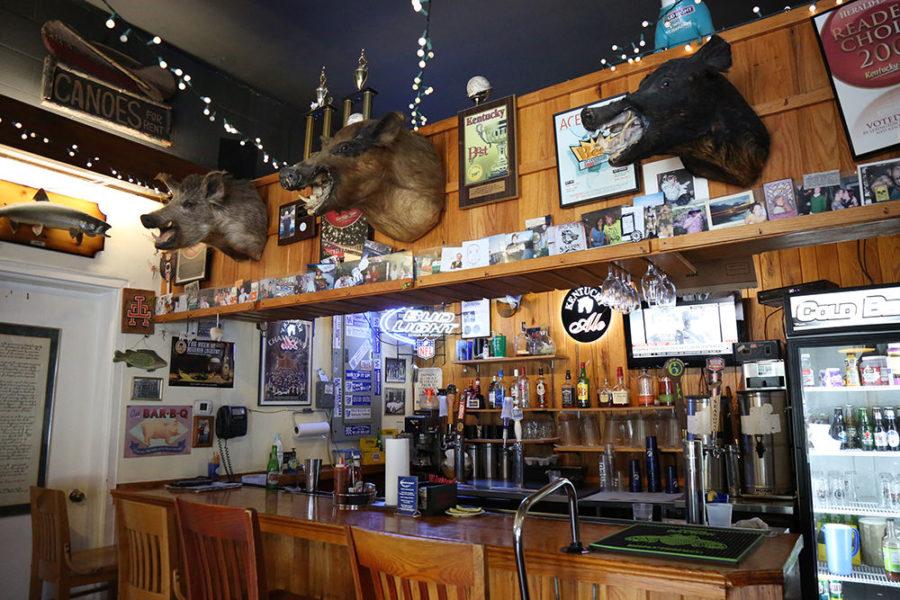 Christina Thompson and Jordan Dillon
A last hurrah of summer, Labor Day is a time of relaxation, family, fellowship and — most importantly — food. The sweet smell of barbeque sauce filling the nostrils is one of the things many Americans expect on Labor Day and to them, it just wouldn't be the same without some beefy burgers, succulent ribs and tangy pulled-pork sandwiches.
If you don't want to fire up the grill this holiday, here are some popular BBQ joints in Lexington for you to check out.
Blue Door Smokehouse
A Lexington staple located on Walton Avenue just off Winchester Road, this BBQ spot is about a 10 minute drive from UK. Blue Door Smokehouse is open Monday through Thursday from 11 a.m. to 3 p.m. and Friday through Saturday from 11 a.m. to 8 p.m. (or until they run out of meat). Fridays and Saturdays tend to be their busiest — selling about 500 to 600 pounds of meat on these days.
Their BBQ brisket is a popular customer favorite. They pride themselves on meats prepared fresh daily and simple but quality ingredients. Although they will not be open on Labor Day, Blue Door Smokehouse could help you get the season rolling.
JJ McBrewster's
McBrewster's meat is smoked fresh daily and prepared with their unique sauces. They serve many selections of their homemade sauces, sides and desserts daily. They are well known for their Western sauce, a local favorite, which has been served for more than 75 years.
Willie's Locally Known
Manager Matt Yeast claims the pulled pork and chopped brisket are two of their best sellers. Willie's Locally Known has a daily special, offering a $6 lunch of pulled pork or a $7 pulled brisket. Matt says "We're different because we like to use local ingredients; it's fresh, smoked in-house and (we) have secret recipes for all of the sauces." Willie's is on the 800 block of North Broadway.
Billy's Bar-B-Q
A true Kentucky barbeque joint, Billy's Hickory-Pit has been serving the city of Lexington for more than 32 years. Located on Cochran Road, just off of East High Street, it's only a six minute drive (20 minute walk if you're adventurous) from campus. Despite its small size, Billy's Hickory-Pit claims to have the best ribs, pulled pork, beef brisket, mutton and chicken wings that Lexington has ever tasted since it opened in 1978. The Kentucky Burgoo — a special kind of stew with top secret ingredients — is a popular choice . They offer full dinner, catering and carry-out menus. A place built on tradition, Billy's goal is for you to leave happy and comeback soon.
So, whether you're looking to try out new taste, looking for something classic, or really just don't want to do any kind of cooking or clean up this Labor Day check out any of these local BBQ establishments. They're sure to have all the kinds of meats and treats your heart desires.