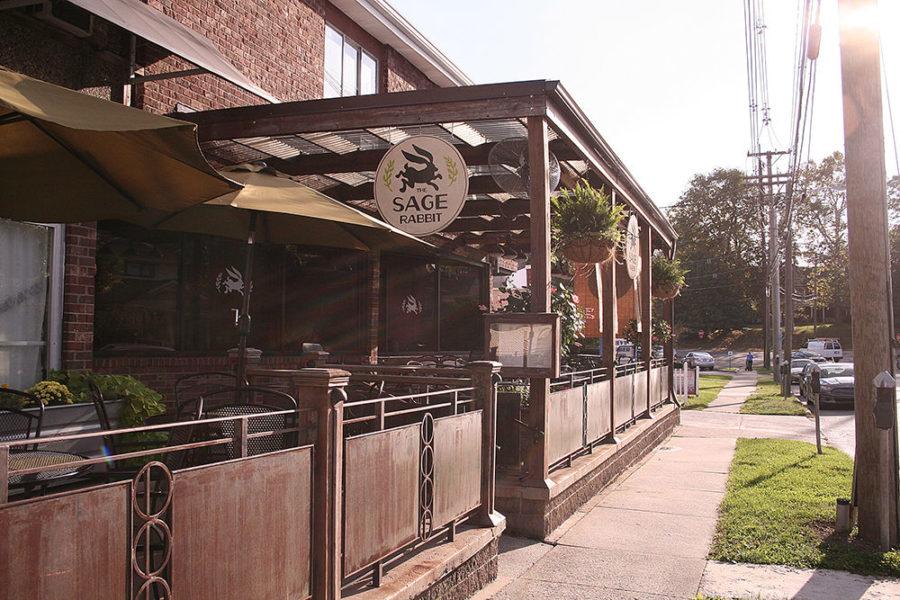 By Emily Markanich
Business is up and down and could get better for new Chevy Chase restaurant, Sage Rabbit.
Head chef and owner John Foster and his wife and business partner, Nance Everts, opened up shop in July in hopes of a second chance at the restaurant business after co-owning Harvest a few years back.
"The only issue we have now is people don't know about us," Foster said.
Foster said portions aren't small and their menu is full of made-from-scratch items and is constantly changing.
"We need to push local more and more because it keeps everything here," Foster said. "(It) keeps money in the community, jobs in the community and food in the community."
Elmwood Stock farms in Georgetown set aside 30 hens a week for Foster when they heard Foster was opening Sage Rabbit.
There is no walk-in freezer at Sage Rabbit. Foster said they preserve food items like the 20-30 pounds of local tomatoes they have stored for January.
"Friday afternoon at about 5 o'clock the grower and one of my main suppliers came in and dropped a 275 pound pig on us. Whole pig, head and all," Foster said.
With all that pork, Line Chef Amy Harris, also know as the 'resident magician,' planned some specials for Sage Rabbit's first 'pork week.'
Along with local farmers, Sage Rabbit also embraces local breweries. The drink menu changes once a month to go with the season.
"I always run things by John or the kitchen (because) it's meant to be a symbiotic thing," bar manager Joann Greenwood said. "It's very much a partnership in the way things are decided upon."
For example, Greenwood and Pastry Chef Missy Armstrong discussed ideas for a spicy, herbal sugar rub for donuts.
'"We conceptualize things. It's very much a system of trial by error," Greenwood said. "When you have an idea in your head and you just want to execute it, you just want it to come out right, so it's nice to have a collective to bounce ideas off of."