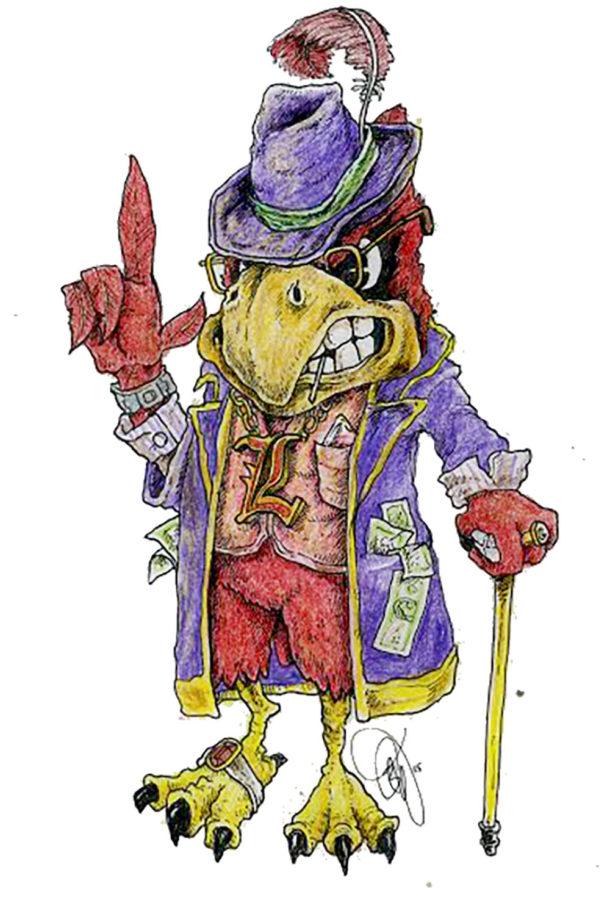 In a story that seems more like a Lifetime movie than reality, allegations seem more realistic day by day.
The whole world has now heard allegations about the Louisville basketball program by a former escort. In a book titled, "Breaking Cardinal Rules: Basketball and the Escort Queen," co-author Katrina Powell claimed she was an escort for Louisville basketball players and recruits.
The book begins, "At the peak of the dormitory and off-campus entertainment more than $10,000 cash changed hands to Katrina for supplying the women. This does not include the hundreds of one dollar bills thrown at the dancers at each party by (Andre) McGee, the recruits and players. Nor does it include the money paid to the women who had sex with the recruits afterward. So frequent were the escapades that Katrina would later say, especially after the Cardinals won the 2012-2013 NCAA championship: I felt like I was part of the recruitment team. A lot of them players went to Louisville because of me."
Our society eats up high-profile scandals, and this is no exception. The book soared to the top of Amazon's best seller list upon its release.
When the story broke, it seemed too far-fetched to be true, despite Louisville head coach Rick Pitino's history with sex scandals. After reading the book, screen shots of messages between Powell and someone from Louisville's basketball staff seemed to all but confirm the allegations.
That someone was Andre McGee. He is accused of being the member of the Louisville staff that dealt with Powell on a regular basis, offering her money and Louisville basketball tickets in exchange for her services. Powell claimed that she put on 22 "shows" for Cardinal players and recruits, sometimes in the player's dorms.
Ohio State freshman JaQuan Lyle, a former Louisville recruit, confirmed the allegations to an NCAA investigator. Lyle committed to Louisville originally but later decided to attend Ohio State.
Now that there is validity to the book, Pitino's involvement in the scandal is being called into question. The head coach claimed he had no idea any illegal activities were happeneing and he is invested in finding out why this allegedly happened.
"I just can't fathom the motive behind any of this," Pitino said on WHAS radio. "That's what's keeping me up at night, the motive. You're not going to get players by doing that type of thing. So what's the motive? It's driving me crazy. I don't understand any of it. Right now, we're trying to find out exactly what went on. And then I'd like to find out why it went on … more than anything else. The 'why' is very important to me."
Louisville's president James Ramsey released a statement publicly showing support for athletic director Tom Jurich, but failed to mention Pitino.
"For the past 18 years, Tom Jurich has served as athletic director of an exemplary program at U of L," Ramsey said. "I fully support Tom as we work to identify the facts in this situation, and that is what we are doing. Tom and I are committed to the values that are fundamental to the success of Cardinal athletics."
Louisville's reputation is on the line, along with its 2013 National title. If this goes on much further, the program could lose some of their most valuable staffers faster than it can say "Katrina Powell."