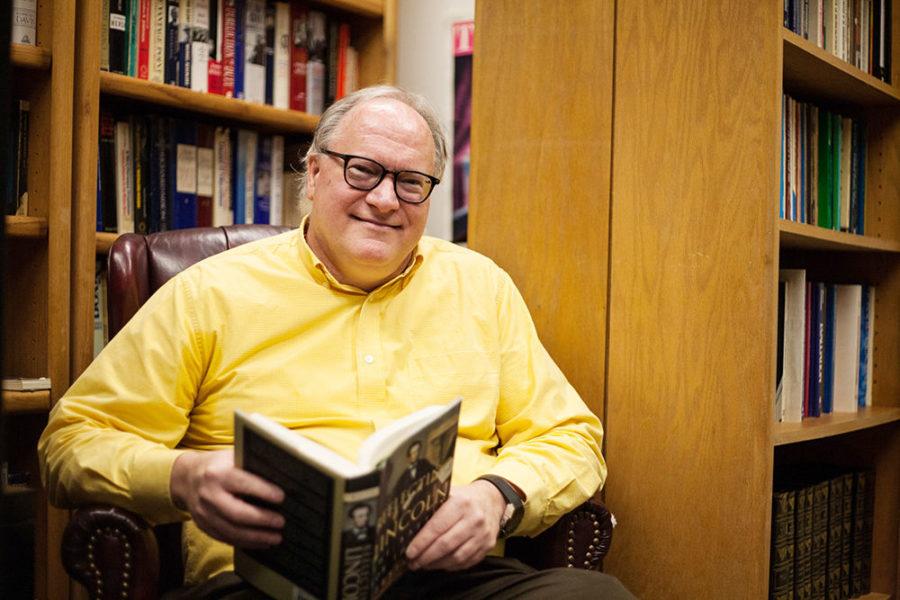 By Cheyene Miller
When students attend a class taught by political science professor Richard Waterman, they will likely hear a quote or two from a famous film. That's because Waterman, who has spent half of his 30-year career at UK, uses film references as a way to "try to use something that students can relate to."
Waterman said he incorporates humor when teaching classes because it helps him communicate with students.
"I try to bring in things that people enjoy rather than scaring you and making you feel miserable," Waterman said. "I want you to come out of my class feeling hopeful and wanting to know more."
Waterman said he initially studied history for his Bachelor's Degree, and later gained interest in political science.
As a film enthusiast, Waterman said political themes appear in popular movies more than one might think.
Such films include "High Noon," the "Star Trek" series, and numerous other westerns and science fiction films.
"I like how those films can be enjoyed just on their own," Waterman said.
Students still send him emails about how they now look for political themes in cinema.
"There are political themes in these films that you can pick out because they reflect their times," Waterman said.
Waterman wrote the science fiction novel "The Oracle," which he described as "taking a presidential campaign and putting it into a framework similar to a 'Lord of the Rings' kind of context."
"I was thinking all the way through while I was writing that, 'How can I get various teaching ideas into this book that I can use in the classroom?'" said Waterman, who is writing the second and third volumes for "The Oracle."
He is also writing a book about film studies, something to which he said he "would really like the university to have more of a commitment."
He said he prefers writing to a filmmaking career. "When you write you have control over what you do."
Waterman noted the changing nature of American politics, as made evident by current Republican presidential candidate Donald Trump.
"What you're seeing is voters are expressing their real displeasure with politics in this country," Waterman said. "The (Matt) Bevin election … really demonstrates that people just are angry and they want a change."