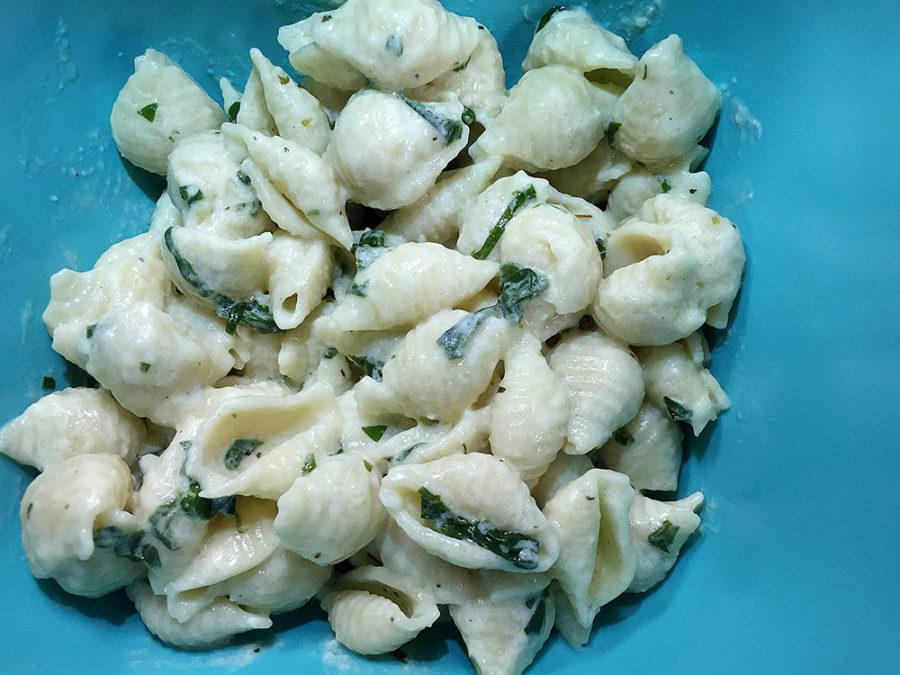 By Sarah Brookbank
Alfredo sauce is super easy to make and only takes three base ingredients. By adding your favorite toppings and seasonings to the sauce, you can make a pasta dish that will please most picky eaters.
When making this recipe I skipped going to the grocery store and made my own version of this traditional favorite with what I had. Instead of using heavy cream like the recipe called for, any kind of dairy will work. If you use 2% milk or something thinner, you will want to use more butter and more ranch to thicken the sauce. Adding more cheese to the recipe will also thicken the sauce and make it creamier.
If you would like to have more than just a plain alfredo sauce you can add vegetables but you could easily leave them out or add chicken. I used canned artichokes and spinach. You could easily use tomatoes, mushrooms, zucchini or asparagus.
Alfredo Sauce:
Ingredients:
6 tbs of butter
1 cup of dairy
1/2 cup of Parmesan cheese
A little Olive oil or vegetable oil
Garlic powder
A squirt of ranch dressing
Instructions:
Melt the butter in a saucepan with the oil on low heat
Add the milk and stir, making sure the milk doesn't burn
Add the cheese until it melts, stirring to remove clumps and the sauce thickens
Add Ranch dressing, this is when the sauce should start to thicken
Stir and let the sauce cook down, make sure it's thick but doesn't burn
Serve over pasta with extra cheese and impress your friends!
To spice it up:
Ingredients:
Pepper
Italian seasonings (basil, oregano, thyme, rosemary)
1 cup of vegetables of your choice or 1 cup of cooked chicken or half a cup of each
Instructions:
Add seasonings, vegetables and chicken while sauce is cooking down
Once you add the extra ingredients it will take a little longer for the sauce to cook down.