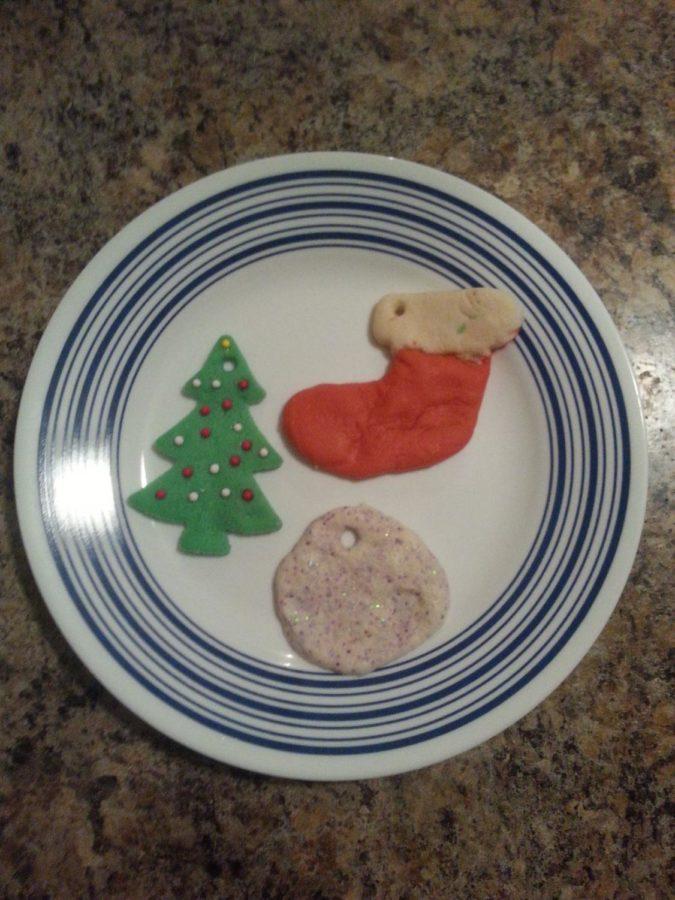 By Sarah Brookbank
Winter break is almost here, finals are in full swing and you need to find gifts for everyone on your list.
Have no fear, the Kernel is here. You can check out our recipes for sweet gifts like cookies, brownies and bourbon balls.
For a less-edible recipe and a last-minute gift, all you need is flour, salt and water.
Salt dough ornaments are a blast from the past, and make adorable ornaments. You can use cookie cutters, stamps, water colors or glitter.
If you want to use cookies cutters, or stamps, make sure you do it with soft dough. If you're going to use watercolors to paint designs, wait until they dry!
Ingredients:
1 c. flour
1/2 c. water
1/2 c. salt
food coloring – optional
Instructions:
Mix all ingredients together until it is the consistency of play-doh. Add more flour if needed.
Decorate however you like, make sure to poke holes in the top – use a straw.
Let dry overnight.