When finding off-campus housing, don't be hasty, but don't be lazy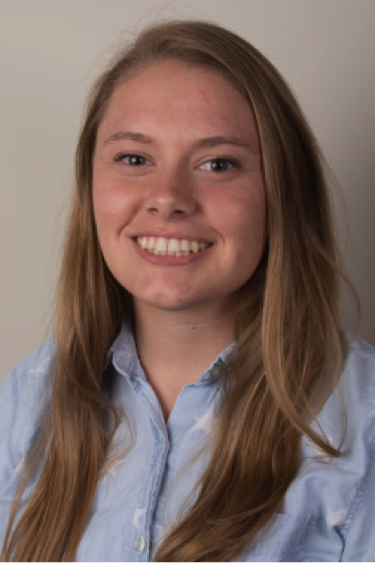 It's spring again, and in addition to finding a nice spot on my porch to put my cute potted jade plant, I'm looking for a cute spot to hang my coat for the next year.
For my senior year, I've decided to live on my own, and this process can be pretty emotional.
Emotional not only because I've heard tales of loneliness and diminished security, but also because the high price for studios and one-bedrooms can make one's stomach churn.
I feel, though, that I am prepared because I have made just about every possible mistake you can make when finding housing off campus.
If you are looking to move in with some friends or take the plunge into adulthood on your own, here are some important tips to help your spirit and wallet next year.
Start the process now: Students looking to move in during August or July will pay a hand, foot and a donkey more for rent if they start late. By the time school ends, most renters have already signed leases, and you'll be left with more expensive student housing like The Lex and The Wyatt.
Make a budget: Before you even pick roommates, you should have a budget. Don't forget to take into consideration utilities like gas, electric, sewage, water, trash cable and internet, which can fluctuate anywhere from $30 to $100 dollars a month. It all depends on how hard the thermostat is working, if the lights are left on, the water left running, and how much of your hard-earned money you are willing to give to Time Warner Cable because the trek to W.T. Young Library is too dangerous in the winter just to turn in a paper or catch up on Netflix.
Decide who you'll be living with: Whether you'll be living with roommates or alone, you only really know what one person will be like — yourself. Write out qualities you appreciate and ones that make you uncomfortable or irritate you; include your pet peeves and even problems in your own character that could make you hard to live with. Consider also whether the people you will live with are loud, obnoxious, or messy, and if you're the loose type, consider if you'll be in screaming matches with a neat roommate.
Even for solo birds, don't succumb to living in a rat's nest just because you can be messy when no one is looking. Living on your own is your chance to push yourself to create something unique, like a piece of quirky art, or your own cozy refuge from the world.
Find your neighborhood: Every neighborhood has its own flavor. Loud and rambunctious is the flavor of State Street and the other South Limestone offshoots. North campus is a bit quieter when you stay east of Rose Street, and the Euclid/Chevy Chase neighborhood has some nice amenities like the new Kroger, bars like the Beer Trappe, and great restaurants and shops.
Ask the landlord every question: When you've got a plan, get on Craigslist and Trulia to begin searching for your options. Try to set up about five to 10 visits, and make sure you ask the landlord about every expectation you have for every house you visit. Will it be dirty or damaged? How loud are the neighbors? When can you give them an answer?
When you leave, don't sit on your butt. There are hundreds of other people out looking, and you will lose your spot. Have frequent discussions with your roommates and get your spot now – it'll save you from being anxious through finals.
Delilah (my cute potted jade plant and future roommate) and I wish you luck on your housing hunting.