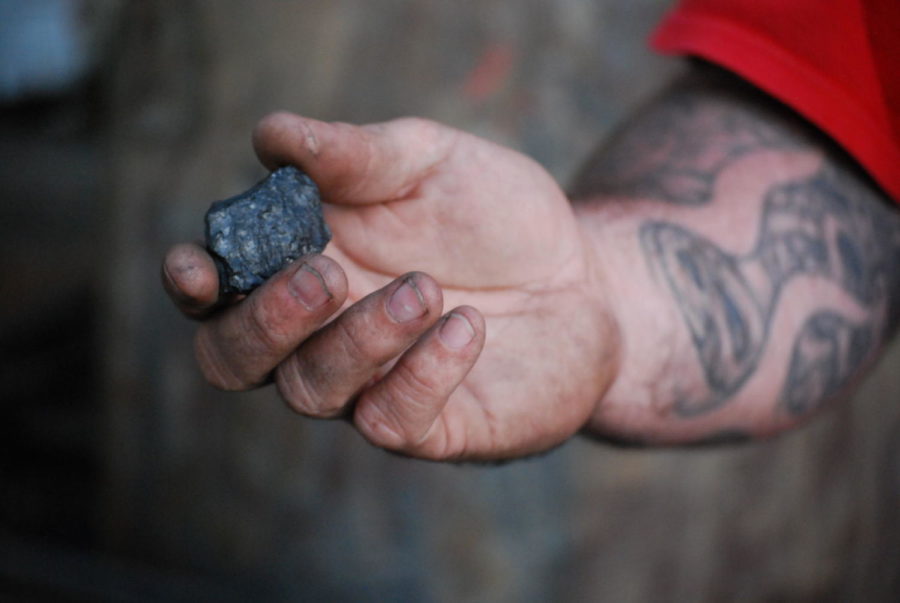 Coal is as much a staple of Kentucky as bourbon or horse racing, but it is slowly being phased out at UK in favor of natural gas.
Coal burning, which was once the primary source of power on campus, is declining at a rapid pace.
According to UK Sustainability Coordinator Shane Tedder, four years ago burning coal accounted for about 68 percent of all campus power, and 32 percent came from natural gas. Those numbers flipped in 2014 — and then some.
The percentage of campus powered by coal plummeted to 16 percent, and Tedder said the figure is even less now. The emergence of natural gas as an increasingly sought-after energy source has led to a much lower demand for coal across the globe.
The brunt of this phenomenon has especially been felt in Kentucky's coal industry, where coal jobs employed about 12,000 Kentucky workers in 2013, according to KentuckyCoal.org- a far cry from the industry's peak.
While government regulation plays a part, university energy officials largely attribute the industry's decline to market forces, with regulation and environmental needs playing a smaller part. 
"Natural gas has become our primary source, with coal as a secondary source," Tedder said. "(Natural gas) gives us some added reliability and flexibility, and reliability is key."
By and large, UK's campus is powered by electricity purchased from Kentucky Utilities. In addition to KU, the university also produces around 60 kilowatts of energy at three central heating plants, Tedder said.
These are located near the Medical Center Plant, the Central Heating Plant on Upper Street, and the Central Utilities Plant on Press Avenue, which operates on natural gas only.
The other two plants have boilers for both coal and natural gas, and these boilers burn fuel to produce steam, which then goes toward producing hot water and heat on campus. Being natural gas only, the Central Utility Plant is representative of the overall direction that energy production is moving, as the amount of burned coal is diminishing every year, according to Tedder.
While market forces have mostly contributed to coal's decline, government regulation also play a part. Since UK produces at least 100 tons of air pollutants each year, it must receive a Title V Air Quality Permit from the Environmental Protection Agency as part of the Clean Air Act.
This severely limits the amount of coal that can be burned on campus, and it has expedited the transition to natural gas. While much of the shift to cleaner energy has been mandated, by both the government and cost demands, Tedder said UK is fully committed to being as environmentally friendly as possible.
"From a facilities management standpoint, we are always looking for ways to increase conservation, and to save money," Tedder said.