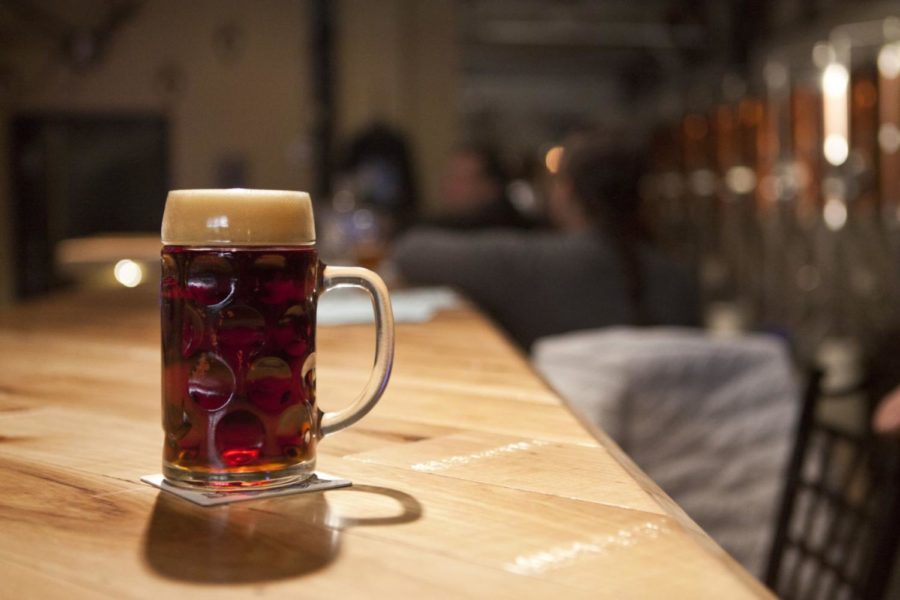 The bayou hits the Bluegrass for a Fat Tuesday celebration with Blue Stallion Brewery. Blue Stallion is hosting a crawfish boil starting at 5 p.m. Tuesday to ring in the Mardi Gras festivities.
The Gastro Gnomes Food Truck and Mobile Catering will be at Blue Stallion to serve cajun specials for Mardi Gras. They will serve fresh crawfish flown in for the celebration. Alongside the crawfish will be sausage gumbo, red beans and rice, oysters and other delicacies.
Cooks Andrew Suthers and Kyle Klatka specialize in creative Southern cooking, putting their own spins on whatever food they have the ingredients to cook. But for this celebration, they are taking a page from the classic deep south cookbook.
"We like to describe our food as good," Suthers said. "Good for you, good tasting and good eating."
Suthers said he is especially excited for the crawfish — one of his favorite foods.
Blue Stallion is focused on brewing traditional craft German lagers and British ales. They have "Test Batch Tuesdays" every week, where they allow customers to come into the taproom and taste test the new brews recipe. The goal is to find the perfect match based on customer agreeableness.
For this event, the brewery will be presenting a special Hot Pepper Helles as the test batch on tap, which is their signature Helles lager brewed with hot peppers. Attendees should arrive at noon to participate in the test tasting, and make sure to be there on time because they only make so much.
The brewery features a different food truck almost every day. According to its website, Blue Stallion believes in supporting local business and loves the food trucks in Lexington. The Gastro Gnomes are no stranger to dropping by the brewery. They have parked their food truck at Blue Stallion several times in the past, though this year they get the honor of celebrating Fat Tuesday the Blue Stallion way.
Food is not the only taste of the bayou Lexingtonians will be getting at this event. Zyde-Gator Band, a five-man dance and Cajun music band, will be performing at 7 p.m. Zyde-Gator is a local band that plays Zydeco, a genre of music specific to southwest Louisiana. The band plays traditional Cajun folk music, so be prepared to dance all night to the classic southern tunes.