Q&A with a 'Sexpert'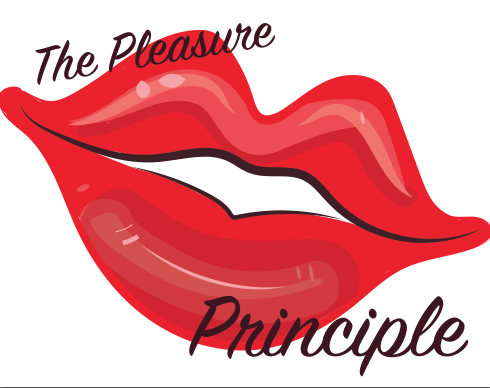 Next week, Monday to Friday, is Safer Sex Week, but what does this mean?
Blake Flaugher, a Health Education Coordinator at University Health Service who also works with the UK Sexperts, sat down with The Pleasure Principle to help explain it a little better.
Safer Sex Week is a week dedicated to raising campus awareness about sexual health.
PP: What is a Sexpert?
Blake: The Sexperts are peer health educators through University Health Service who provide accurate, honest sexual health information to students.
PP: Who is your audience?
Blake: All UK students!
PP: What do you guys do?
Blake: First and foremost, our mission is to provide inclusive, evidence-based sexual health education to students, which usually happens through campus outreach and the free programming we provide for residence halls and other student organizations. We also provide free internal and external condoms/lube/dental dams and educate students about the free STI testing services available to them through the health fee at University Health Service. We also sponsor several events on campus, such as Safer Sex Week, Safer Spring Break, and World AIDS Day.
PP: What are the Sexperts' goals for Safer Sex Week?
Blake: Ultimately, we want to reduce stigma around taking care of your sexual health by starting conversations, providing free prevention supplies, and encouraging everyone to get tested regularly if they are sexually active.
PP: Are there any events scheduled throughout the week?
Blake: Yes, lots!
Sex and Hot Chocolate event on Monday from noon to 2 p.m. in White Hall North Lobby.
Healthy Communication Workshop on Tuesday from 1-2 p.m. in the UK Counseling Center.
Free T-shirts with The Sexperts on Wednesday from noon to 2 p.m. in White Hall North Lobby.
"How to Survive a Plague" film screening on Wednesday from 6 to 8 p.m. in Blazer room 303.  Free popcorn included.
#ConsentCulture Board with SPARC and VIP Center on Thursday from noon to 2 p.m. in White Hall South Lobby.
PP: With it being Safer Sex Week, will there be free condoms given out anywhere?
Blake: Yes, safer sex supplies will be available at all of our events!
PP: What about any other STI/HIV prevention option?
Blake: While supplies last, we will also be providing internal condoms, dental dams and lube.
PP: What are some facts regarding Safer Sex Week?
Blake: We know that, according to the Centers for Disease Control and Prevention, people under 25 account for half of new STIs in the U.S. They are also the age group most affected by HIV (especially transwomen and gay/bisexual men). Also, many are not aware that they need to get tested because they don't always have symptoms — even though the most common symptom of an STI, including HIV, is no symptom at all.
PP: Do you know the stats as far as STI/HIV goes here at UK?
Blake: According to a recent survey, about half of UK students reported using condoms the last time they had vaginal sex. Even less reported using condoms for anal sex, and about 1 in 5 students report ever being tested for HIV.
PP: Is there anything else you can think of that the readers should know about?
Blake: Sexual health is part of your overall well-being, so don't be ashamed of making it a priority. Have those important conversations with your partner or partners, talk to your clinician and get tested if you are engaging in any kind of sexual activity. You can visit ukhealthcare.uky.edu/uhs for more information.
PP: How do you contact the Sexperts?
Blake: Send us an email at [email protected] to schedule a program.