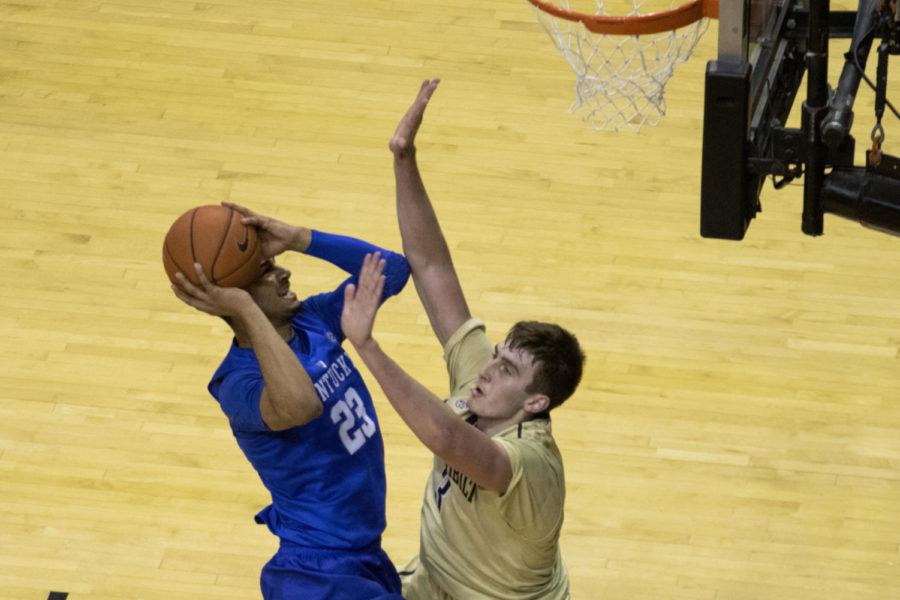 No. 22 UK (21-8, 11-5) v. Florida (17-12, 8-8)
Tipoff: Tuesday, 7 p.m., O'Connell Center, Gainesville, Floirda TV: ESPN Radio: UK Radio Network
Three point's of emphasis for the UK-Florida game on Tuesday.
Playing its way out
The Florida Gators have lost three consecutive conference games, dropping to a five-way tie for third place in the SEC. It will host UK in the Stephen C. O'Connell Center on Tuesday, where the Gators have only lost three times this season. If Florida can't rally together and win against the Cats, its hopes of making the NCAA Tournament may be diminished.
The Gators are currently projected as a 10-seed by Bracket Matrix and, with only UK and Missouri left on the schedule, wins are a must.
Another month of Murray
UK freshman Jamal Murray was phenomenal in the month of February. He averaged 26.4 points and 5.1 rebounds during the eight game span, and he shows no signs of slowing down in March. After his third game scoring 30 or more points, the freshman guard is a force to be reckoned with for opposing coaches.
Murray proved on Saturday he can single-handedly will his team within striking distance and give the Cats a chance to win when no one else is playing to their potential.
Finding post play
Against Vanderbilt, Alex Poythress, Marcus Lee, Isaac Humphries and Skal Labissiere had a combined nine points, 11 rebounds and 14 fouls. That statline won't win games in the NCAA Tournament.
Florida boasts two physical big men in John Egbunu and Dorian Finney-Smith, who could give UK fits if the frontcourt is  nonexistent. For UK to advance in the postseason, it'll need its bigs to play up to par.