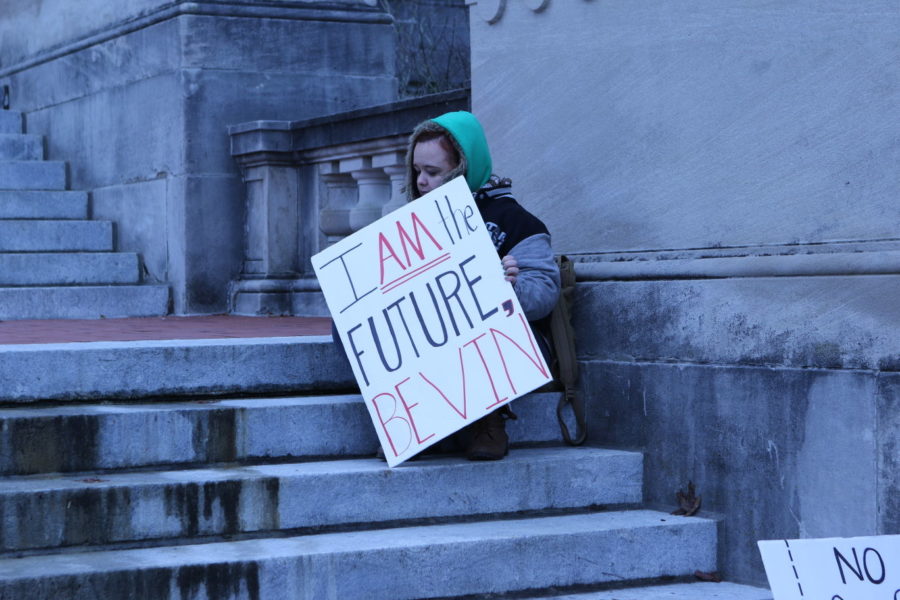 Kentucky State University President Raymond Burse wrote a newsletter, informing the public that the 130-year-old historically black educational institution could possibly shut their doors due to a proposed budget plan made by Gov. Matt Bevin.
Bevin's proposed budget on Jan. 26 would cut 9 percent of Kentucky universities' state funding. Bevin excluded kindergarten through 12th grade schools from his list of educational institutions whose funding would be cut.
Since the release of Burse's newsletter, there has been an outpouring of support from people in surrounding counties, former students, faculty and staff for the more than 100-year-old historical university.
Kentucky currently has two historically black universities, according to hbculifestyle.com, which are KSU and Simmons College of Kentucky.
"Just the idea of Kentucky State possibly closing breaks my heart," KSU graduate Christian Leah Radford said. "If alumni and current students paid their debts and supported the institution, it wouldn't be that great of a deficit. However cutting funding for higher education is never an option."
Radford is a recent graduate from the class of 2015. She said in 2014, KSU released 645 students from enrollment due to neglected unpaid accounts. The 645 students accounted for 25 percent of the total student body at the university.
The neglected unpaid accounts caused KSU to face a historic $7 million deficit. Radford said KSU is one of the schools in Kentucky that receives inadequate funding at all from the government.
According to a report from the Northern Kentucky Tribune, Burse said about 34 percent of KSU funding comes from the state general fund.
"Kentucky State is such a small institution I feel that students would get lost at a school like the University of Kentucky. You can't replace the rich history, the memories, or the family feel that you get at Kentucky State," said Radford in regard to where KSU students would go if the university shut it's doors.
Historically black colleges and universities have struggled for years to receive adequate state funding, according to Business Insider. In November of 2015 Robert King, the president of the Council on Postsecondary Education, made a request to then Governor-elect Bevin to increase funding for eight schools in Kentucky, including $4.5 million for KSU, which he said had suffered from the spending disparity.
There is currently no official response on where students would go if the university ends up closing.
"What a lot of people don't understand, is that the statement wasn't a letter to say we're closing," current KSU senior Ervin Webster said. "It was to say that this is an option. Meaning that we have other options available for our use. So there is still hope for my university."