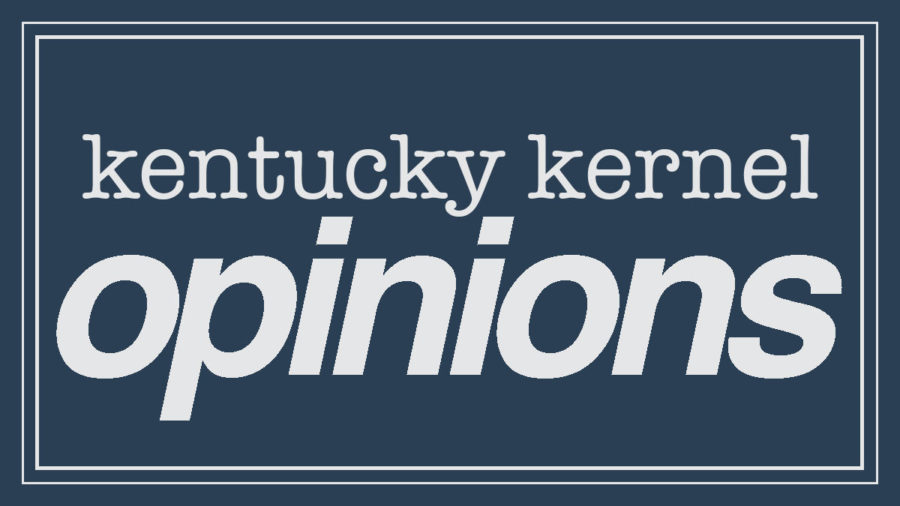 Punk rock is Machine Gun Kelly's, AKA Colson Baker's, calling. From his days of being a subpar rapper to his new rock stardom, this new album, "Mainstream Sellout," shows his continuous journey to punk rock as well as his continuous journey of self-reflection.
It also seems like "Mainstream Sellout" is a continuation of his last album "Tickets to My Downfall." In both albums, Baker unapologetically battles his demons and exposes his slightly toxic tendencies, all the while giving insight into his childhood and upbringing. This gives the listener and fan more insight into why this newfound punk rock artist functions the way he does.
The first time I listened to "Tickets to My Downfall," it was Oct. 2, 2020. I was on a train headed to Charlotte, North Carolina, visiting a friend. No matter how tired I was, the lull of the train couldn't rock me to sleep. With both earbuds in and a gaze dead set out the window, I listened to all the tracks on the album, as well as the bonus songs added onto the deluxe version. As I listened, I felt understood for the first time in a while. I also was aware that this new sound and genre Baker had begun to explore fit his persona a lot more than the underrated rap god complex he had been donning for the past couple of years.
His newest album "Mainstream Sellout" did not disappoint. It dropped March 25 at exactly midnight, a year and a half after the release of his previous album "Tickets to My Downfall."
As the clock struck midnight, I found myself dancing, pacing and raging around my room to every single song on the track list. While listening, I was overcome with nostalgia and a sense of contriteness, especially when listening to "emo girl" featuring Willow. I sadly never fully gave into my own emo girl phase as I transitioned from middle to high school. When my mother sensed my growing interest in this aesthetic, she put the kibosh on it immediately, and it is safe to say this song has unlocked my interest and guilt for not fully exploring myself earlier on in my life.
Any song in which Willow is part, I will listen to, no hesitation. The audio clip from "Jennifer's Body" at the start of the song is an iconic ode to his fiancée Megan Fox. They are a power couple I never thought I'd see but can't help but obsess over. Her influence over the album is subtle and romantic, with "Twin Flame" giving a heartbreaking and heartwarming glimpse into their relationship.
Aside from his romantic and eye-opening tribute to his fiancée and their relationship, this whole album felt like an ode to inner turmoil and the consequences, chaos and conflict that come with it. Tracks "5150" and "god save me" are some of the more vulnerable songs on the album. In "god save me," Baker is blunt when referencing the death of his parents and his multiple but fleeting attempts to take his own life. He also calls out the media and how it has impacted the way in which he carries himself in both the public eye and in his personal life.
The song "5150" is named after a law code in California for the involuntary and temporary hold of individuals who present a danger to themselves and others. This is mostly for those who show signs of mental illness. In this song, Baker doesn't hesitate, talking about self-harm, self-hate and the romanization of past traumas, which I can relate to on a level I wish I couldn't.
I always admire when artists are not afraid to bad-mouth themselves in songs, when they are not afraid to call themselves out for all of the bad things they have done in their life. In a way, it makes them more human and more approachable, and this album gave me more of an insight into who Baker is as a person, as a human — not as his persona Machine Gun Kelly.
Another song that made me relate to Baker more is "ay!" featuring Lil Wayne. This song gives a slightly eerie vibe as Baker details his desire to suppress whatever he is going through in the forms of different things such as weed or lean. Yes, if you are an avid Machine Gun Kelly fan, you already know how much Baker loves his blunts and booze, but this song shows another side to his love for them. This song almost presents them as a need, a means to forget. This song is a perfect example of how someone can get lost in their coping mechanisms and use them as a crutch rather than something that can lift them up and benefit them.
Much like "ww3" on his previous album, "ww4" presents itself in the form of cathartic chaos, a perfect song to rage and scream to in the comfort of your room. And much like "ww3," "ww4" will be my new rage anthem, something I can belt out in full volume in the confines of my car or bedroom when I am feeling angsty or like I am about to combust. Honestly, every song on this album has related to me in some way. Anyone with the slightest interest in punk rock or who can relate to taboo topics such as toxic love ("sid & nancy"), drugs ("drug dealer" and "die in california") or mental illness, this album will be an interesting and introspective find for you!