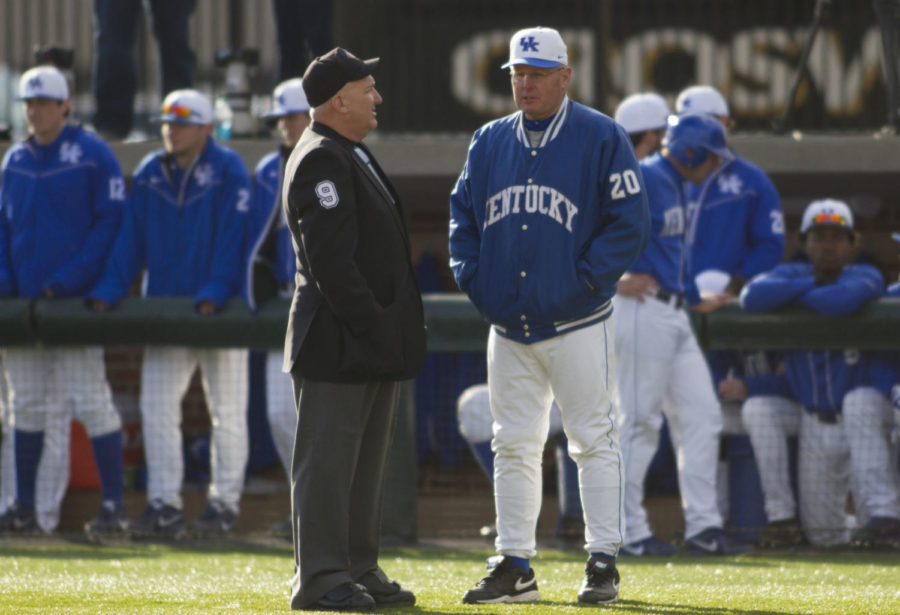 UK baseball head coach Gary Henderson resigned according to UK Athletics on Wednesday morning. The team had a record of 258-199 over Henderson's eight seasons.
"I am deeply appreciative of the contributions Gary Henderson made during his time here," Director of Athletics Mitch Barnhart said. "He has poured his heart and soul into Kentucky baseball, giving us many of the best seasons and most thrilling moments in our history while competing in the most difficult league in America. He has conducted himself and the program with honor and integrity. Already solid in the classroom, he challenged the team to even greater success academically and the players responded with several consecutive semesters with a team grade-point average over 3.0. Again, I am thankful for everything he has done at UK and wish the best for Gary and his family." 
According to UK Athletics, UK baseball won at least 30 games each season for the last five years, which was the first time in school history the team won 30 games in five straight seasons. Henderson was the fastest coach to reach 200 wins at UK. 
During Henderson's 13 seasons with the Cats, the team has either broken or tied for the school's wins record three times and has advanced to four NCAA tournaments. 
Henderson started at UK in 2004 as associate head coach and pitching coach before becoming head coach for the 2009 season.