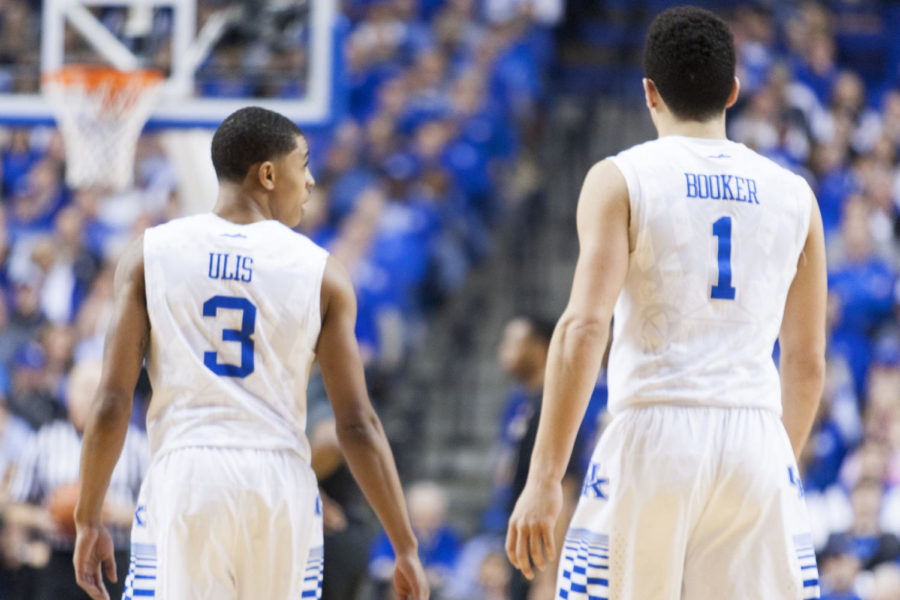 Former Kentucky teammates and current Phoenix Suns guards Devin Booker and Tyler Ulis haven't lost an ounce of chemistry with each other.
The self-described "best friends" took the court on Saturday for the Suns' first Summer League game against the Portland Trailblazers. Booker and Ulis shared playmaking duties for the night while helping Phoenix to a 86-73 win.
Ulis, who was the Suns' second-round pick this year, was very comfortable in his first NBA action, finishing with 11 points, seven assists, five rebounds and three steals on just one turnover. Ulis found teammates with ease as he zipped passes over for easy baskets throughout the game.
But the connection he displayed specifically with Booker was apparent, as was noted by the other team.
"One of the (Portland) players said, 'The chemistry between you guys isn't fair,' " Ulis said after the game.
Ulis showed that deep friendship again when he rushed to the aid of Booker after the second-year player was struck in the face by Portland big man Noah Vonleh.
(video via Big Blue Express)
"If somebody messes with him, we've got to come to his defense, especially me," said Ulis of Booker.. "What type of best friend would I be? That's just something we have to do as a team, as a brotherhood."
It appears that the year apart from each other hasn't broken the bond between the dynamic guard duo.