Lexington Burger Week returns next week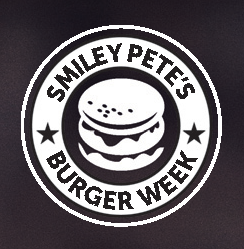 Next week, burger fans can visit various Lexington restaurants to try one-of-a-kind recipes for a reasonable price.
The second Lexington Burger Week will begin on Monday. This year, 36 restaurants will participate in the event from July 11 to 17. Each restaurant has created a burger that will only be available during the week, unless the restaurant decides to add their creation to the regular menu after Lexington Burger Week. Each burger will be priced $5. 
Chuck Creacy, a publisher at Smiley Pete Publishing, got the idea for Lexington Burger Week when he attended a previous conference with other magazine publishers and editors. 
"I was out (at a convention) last year or two years ago and I was talking to some guys that I know that publish a magazine called the Portland Mercury in Portland, Oregon," Creacy said. "And he was telling me about this promotion that he just did called Burger Week and he was like, 'It was so much fun.'"
Creacy learned more about how to set up the process from the Portland Mercury and brought the idea back to Lexington last year. 
20 restaurants participated in the first Lexington Burger Week. According to the website, over 21,000 burgers were sold and Creacy expects that number to double. Creacy said 10 of the 20 restaurants reported their best week ever.
After the success, Creacy said Cincinnati's CityBeat followed suit and had their own version of Burger Week later last year.  
The restaurants and their burgers are: 
A&W Burgers Chicken Floats, The Pimento FGT BLT
Al's Bar & Beer Garden, Nacho Mama's Burger*
AP Suggins, Philly Burger
Athenian Grill, Athenian Burger
Banners Bar & Grill, Cheeseburger in Paradise
Brasabana Cuban Cuisine, Fire Slaw Burger
Bru Burger, The Slam Dunkel
BurgerFi, B.A.D. (Breakfast All Day)
The Cellar Bar & Grille, Fiesta Burger
Charlie Brown's, M & O Burger
Cheapside Bar & Grill, Marsala Mushroom Belly Burger
Cheddar's Scratch Kitchen, The 5 Dollar Burger
Collins 300 Grill, Pizza Burger Supreme
Columbia Steakhouse, Columbia's Texas Two-Step (Only at the downtown location)
County Club, 섹시 불고기 김치 Burger
Drake's, Brewmaster Burger
Enoteca, Borachoburger
Frisch's Big Boy, Wildcat Bleu Burger
Harry's, Brewmaster Burger
JAX Burgers & Brews, The Southern Comfort
JDI Grill & Tavern, JDI Bourbon Bacon Burger
The Ketch Seafood Grill, Green Chile Burger
Lexington Diner, The Speakeasy
Reuben Burger, Life Brewpub
Locals', Pacific Rim
Lynagh's, Banh Mi Burger (BMB)
Napa Prime, Spicy Mac & Cheese Burger
Nick Ryan's, The Spicy Nick
Parkette Drive-In, Kentucky Hot Brown Burger
The Pub, Gouda Mac & Bacon BBQ Burger
Shamrock Bar & Grille, El BanditO'round
Smithtown Seafood, French Onion Burger
Stella's Kentucky Deli, The Reuberger*
Street Craves/ Freakin' Unbelievable Burgers, Pineapple Express
Wallace Station, Wallop Burger
Willie's Locally Known, The Willie Stiff
*Vegetarian option available. 
Customers can pick up a passport for the week at participating restaurants or the Blue Stallion Brewing Co. taproom. If a customer receives three stamps for buying three different Lexington Burger Week burgers, they can enter to win an outdoor grill and prize package including aprons, grill gadgets, seasonings and enough beef and Pepsi for themselves and 24 guests. The prize is presented by Smiley Pete Publishing and the Kentucky Beef Council. 
Lexington Burger Week has seven sponsors which are the Kentucky Beef Council, Sysco, Brewgrass Trail, Blue Stallion Brewing Co, Smiley Pete Publishing, Beyond Grits and Pepsi. 
Read the seven commandments of Lexington Burger Week here.