Letter to the editor: University of Kentucky for Concealed Carry on Campus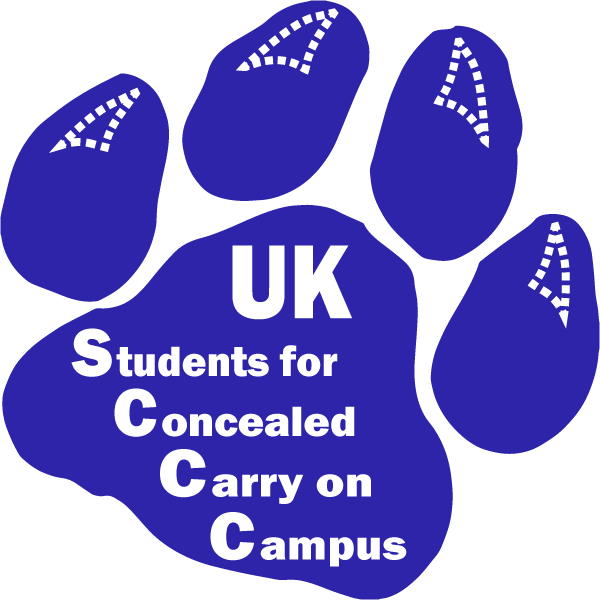 The Kernel's September 12th article entitled "Off campus safety job of university, students" includes the statement: "Neighborhood protection is a shared responsibility of the UK Police Department, the Lexington Police Department and students who can make responsible choices regarding their own safety." We, the University of Kentucky Students for Concealed Carry on Campus, believe that the university's policy banning the licensed carry of concealed weapons on campus denies students one of the most important choices they have regarding their personal safety.
The recent string of violent crimes mentioned in that article highlights the long-held position of UK-SCCC that while our UKPD has done a fantastic job making our campus a safe environment for students and faculty, (1) there still exists a non-zero risk of assault on campus for which the UKPD can't possibly be expected to be present everywhere and every time, and (2) the university's gun-free policy exposes students to increased risk when they leave the safety of our campus.
If, as the article states, students "are concerned about whether criminals are taking advantage of students walking home at night in these areas," they should consider that the very advantage that criminals are taking is the knowledge that students walking home from campus are unarmed because of university policy. Such criminals can lurk on the edges of our campus, preying on students with relative impunity knowing they have been denied this proven means of self-defense.
In 2012, the Kentucky Supreme Court ruled that universities must allow students and faculty to store their firearms in the glove compartment of their vehicles in school parking lots. They recognized that even if the university has a reasonable basis to deny permit holders their weapons while on campus, they have no authority to dictate that they cannot be armed going to or from campus. However, this ruling is of little comfort to the students in the article who live on Maxwell Street and Woodland Avenue or others like them who walk, bike, or bus to campus. In order for those students to have the choice of whether or not to be armed while commuting, they must be allowed to carry their weapons while they are here.
If you would like to learn more about why the University of Kentucky should revise its policy on concealed carry, or if you would like to be a part of our student organization, please visit our Facebook page at https://www.facebook.com/UKCampusCarry or send us an email at [email protected]. You can also stop by our table at the UK Student Involvement Fair from 11am-1pm on Sept. 21st outside White Hall.
Scott Thalman is the president of the University of Kentucky Students for Concealed Carry on Campus.