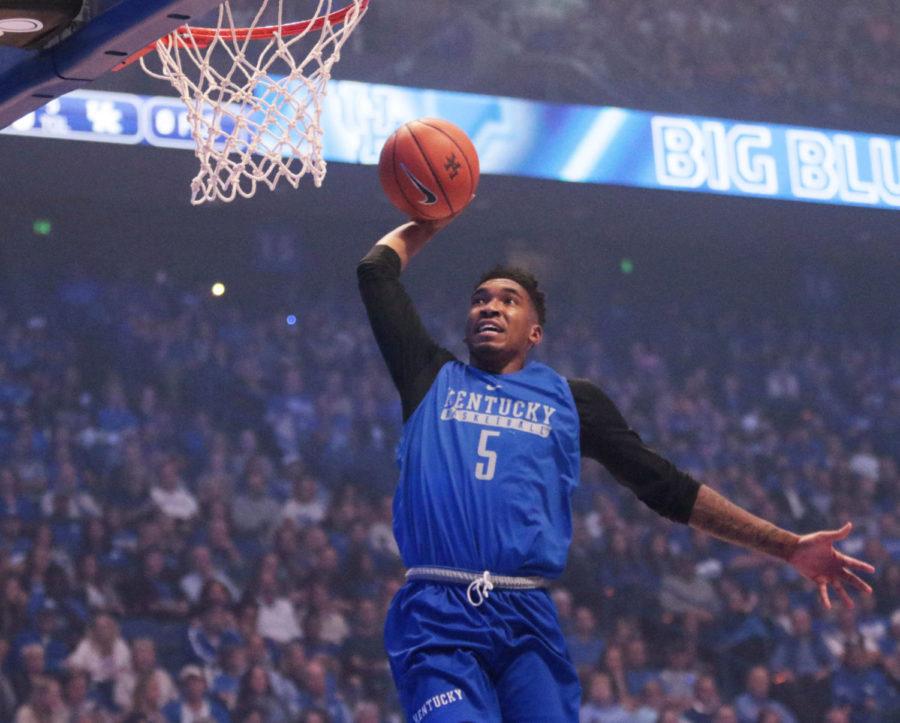 Another day, another Kentucky freshman added to a preseason watch list.
One day after De'Aaron Fox was named to the Bob Cousy Award preseason list, freshman guard Malik Monk was placed on the Jerry West Award preseason watch list.
The Jerry West Award is given to the top shooting guard in the nation every year.
Much like Fox was on the Cousy Award, Monk is one of 20 candidates to be named to the preseason watch list. Monk is also one of three players from the SEC to be named to the list, with Dusty Hannahs from Arkansas and Antonio Blakeney of LSU also on the list. Monk is the only freshman on the list of 20 candidates.
This will be the third time the award is presented to a player. Buddy Hield of Oklahoma won it last year, and D'Angelo Russell of Ohio State won it in 2015.
Monk was rated as ninth overall player in the country by both ESPN and Rivals and the 10th best player by 247Sports. The 6-foot-3 guard won the Akansas Gatorade High School Player of the Year award his senior year after he averaged 28.6 points and 7.5 rebounds per game.
Monk competed in both the McDonald's All American Game and Jordan Brand Classic. He won the 3-point contest at the McDonald's All American Game and was named co-MVP of the Jordan Brand Classic with Fox.
The winner of the Jerry West Award (along with the Bob Cousy Award) will be announced during the ESPN College Basketball Awards Show on April 7 in Los Angeles.