Stylish Furniture Finds for Your Home
(NewsUSA)

– Take a look around your home. Does your dining table show signs of wear and tear? Is your work-from-home setup not getting the job done? Does your bedroom furniture look a little shabby and not quite chic? If you're nodding your head in agreement, then it might be time to upgrade. And there's no better investment than Real American Hardwood™ furniture crafted from a stylish wood like cypress.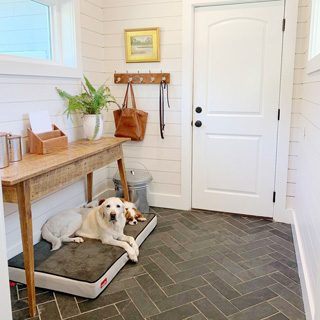 Make an Entry
Is your home in need of an entryway drop zone? A console table may be just what you need to transform unused wall space into practical storage and décor. And if you value durability, woodworker Capers L. Cauthen of Landrum Tables in Charleston, South Carolina, says cypress is your best bet.
"I don't just offer cypress furniture, I recommend it," he adds. "It's naturally durable. I use a lot of river-recovered cypress in my work, and I tell my clients that any wood that can last 400 or more years on the bottom of a river or swamp is something you can bank on."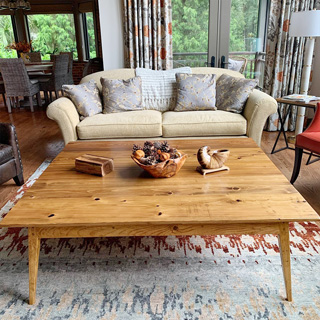 Choose a Centerpiece
Picking out a coffee table can be a big decision. It's the resting spot for remotes, drinks, greasy pizza boxes, and tired feet. So, look for one that's built to withstand spills and scratches.
"With proper care, solid wood like cypress will last forever," Cauthen says. "And it can be repaired, refinished, and brought back to life many times over. On the other hand, run-of-the-mill pieces made out of MDF (medium-density fiberboard) or particle board aren't built for long-term use. Their surface has one life, and if it gets damaged, the whole thing will need to be replaced."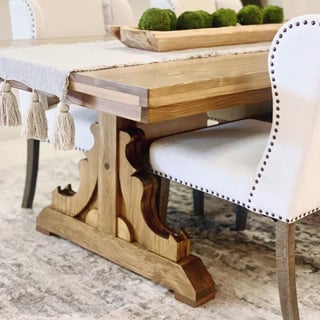 Experience Fine Dining
Family dinner time shouldn't be interrupted by creaks and wobbles. That's why buying a quality table is a smart choice.
"There is truly no comparison," says woodworker Angel Komazec of The French Address in Slidell, Louisiana. "Solid, handmade furniture is just built differently than pieces created in a factory. The labor and love that goes into building our wooden tables is what sets them apart."
And her wood of choice is cypress. "Its texture and grain never disappoint, and the way it accepts stain leaves us in awe every time. Witnessing someone see their custom cypress table for the first time is a blessing. We have been told countless times that our pieces will be passed down, and that is an amazing feeling!"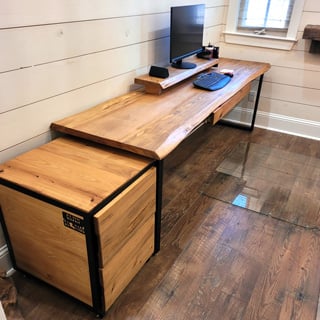 Get Down to Business
Is it time to move your "home office" from the dining room to a dedicated space? Then invest in a desk that'll keep you organized and on task-and look good doing it.
Matthew Latiolais, owner and craftsman at Cajun Salvage Company in Lafayette, Louisiana, says cypress slab desks are all the rage.
"Cypress is prevalent in our area, and it's more economical and easier to work with than some other species," he adds. "We use a lot of reclaimed material. It's a pretty wood and its natural color offers the lighter tones that are popular in home décor. And when you apply a durable poly finish, it'll be well protected for everyday use."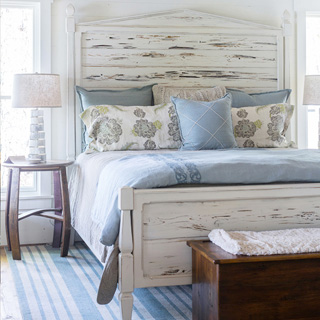 Catch Some Zzzs
Did you know the average person spends 26 years sleeping during their lifetime? It's true, and a well-made bedframe is as important as your mattress when it comes to getting better rest. 
"Having a quality bedframe matters," says Kelly Seibels, owner of Seibels Cottage in Birmingham, Alabama. "And that's why we pride ourselves in our craftsmanship. Our frames are custom made by hand, and we pay close attention to the details to ensure every piece meets a high standard.
"Aesthetics are another consideration and that's why we choose to work with cypress. It's a beautiful, stable wood with straight grain and very few if any knots. I love its natural color and the way it takes stain or any finish. Cypress simply stands out."
For more stylish furniture finds to refresh your home's decor, visit CypressInfo.org.