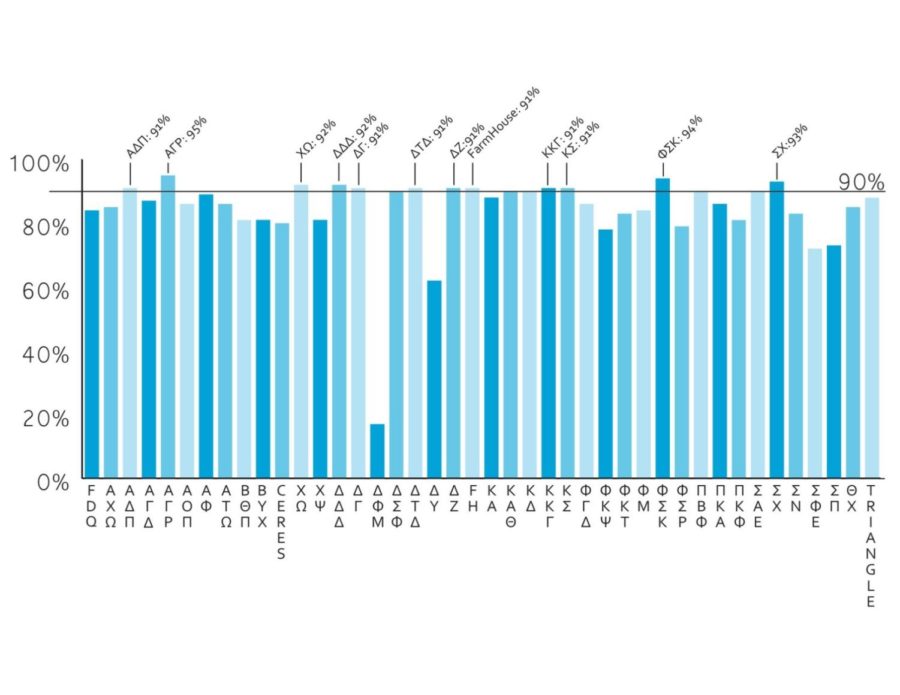 The first chapter of Sigma Lambda Gamma National Sorority, Inc., in Kentucky has come to UK, according to Emily Britt, Assistant Director of Fraternity and Sorority Life.
The sorority is currently recognized as a colony of Sigma Lambda Gamma and has seven members. It will be added to UK's United Greek Coalition, which is made up of special-interest and culturally based organizations.
In the fall of 2015, several women approached Britt about starting a chapter of a Latina sorority at UK.
"We did not have a sorority on campus at that time that they felt met their needs," Britt said.
Ruth Gonzalez Jimenez, a fifth-year senior studying History with a focus in African and Latin American Histories, said UK had a "dire need for recruitment and retention of women of color, and specifically for women who identify as Latina or other."
Through multiple meetings with Britt, the founding members explored their options before deciding that Sigma Lambda Gamma was the right fit.
"They felt that the organization's mission and purpose was closest to what they personally identify with and would like to have established at UK," Britt said.
"Its multicultural membership and the celebration of those cultural differences are not only represented but cherished," Gonzalez said.
Additionally, Sigma Lambda Gamma allows Gonzalez and her sisters to "better serve the needs and wants of all people by disseminating information about the diverse cultures which we all share," she said, quoting her sorority's purpose statement.
Gonzalez hopes her sorority's members will serve the community and offer a home for all women who "represent these letters," she said.
Gonzalez was also a founder of the Latino Student Union, and she appreciates that Sigma Lambda Gamma is specifically for women of color.
"An organization like ours will provide women of color with an option of family away from home," she said.
Gonzalez wants Sigma Lambda Gamma to even help with recruitment to UK. She hopes women who don't see UK as their first choice will change their mind because of the appeal of this sorority.
On Sunday, Dec. 4, Sigma Lambda Gamma hosted a new member presentation. Many other culturally based sororities and fraternities host these sort of ceremonies, which include performances, presentation of information about the sorority and of the new members, according to Britt.
Gonzalez said supporters, friends and family from the Lexington and UK communities attended, as well as members of other Sigma Lambda Gamma chapters around the nation.
Gonzalez and her sisters would like to thank Britt "for her constant support and dedication to making our dreams possible."