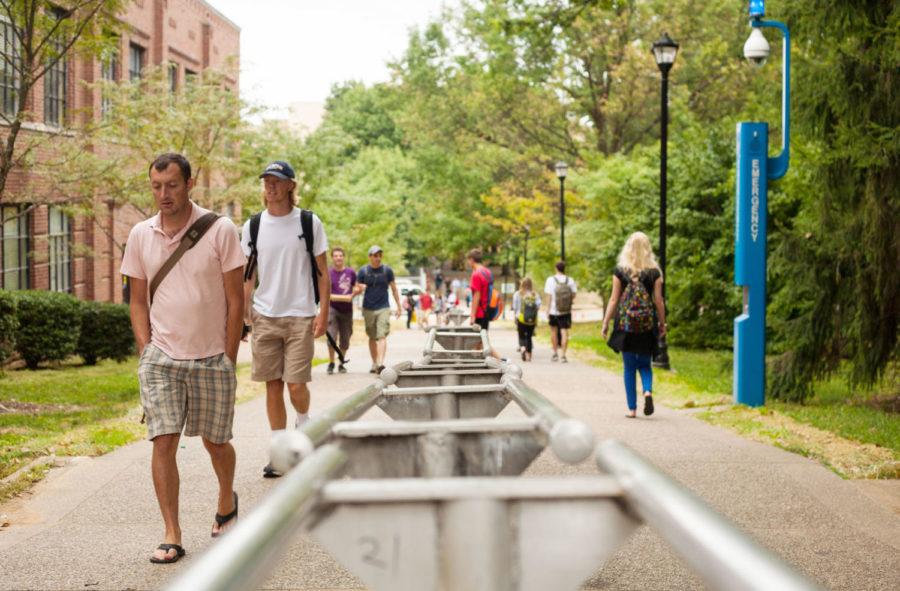 Like choosing and committing to a life partner, the choice of which college to attend weighs on high school upperclassmen. 
Unsure expectations of late nights at the library with friends, impromptu exams, and schedules jam-packed to make room for high-energy sporting events add to the pressure of choosing the perfect school. 
After the decision is made, expectations build until move-in day, and are either met, exceeded, or let down.
Fortunately, students who are unhappy with their college decision have the option to divorce their college and transfer schools.
According to the National Student Clearing House Research Center, of the 3.6 million students who began their first semester of college in the fall of 2008, 37.2 percent transferred at least once to a different institution between 2008 and 2014. Within that 37.2 percent of transfer students, 45 percent transferred more than one time.
Transfer students make their decision to switch colleges for a variety of reasons, including distance from home, majors offered and overall cost. Some simply decide that the school they chose was not the right fit for them.
UK's website states that it receives over 1,100 transfer students each fall. Laura Pope, a current freshman at the University of Louisville, will join that group for the Fall 2017 semester.
"I lived off campus at U of L, so I wanted to move to a bigger school and get the whole college experience away from home," Pope said. "Distance plays a role because I started out close to home, but after this first year I would like to get away."
Choosing a college is like making a mental "must-have" list, much like a bride would do for her wedding. As a stubborn bride may think she must have a certain venue or certain kind of flower arrangement for her big day, high school students tend to have strong opinions on whether they want to remain at home or get as far away as possible for the next four years of their life. However, these opinions may change once a college freshman gets a taste of what moving across the country for school feels like.
Geography freshman Stephanie Johnson attended the University of Georgia for her Fall 2016 semester. She, like many other prospective college students, made countless college visits to schools such as the University of California Santa Barbara, Duke University and The Ohio State University before carefully selecting her school. However, it only took a short amount of time at UGA to realize that her expectations were not being met.
"It honestly just wasn't the right fit for me at all," Johnson said. "The culture, the people, everything. And on top of that, it was very far away from home." 
She decided to transfer to UK for many reasons, including proximity to home, friends that attend UK and the opportunity to remain in her sorority, Delta Gamma. 
Potential transfer students are invited to attend transfer visit days held on Fridays from February to June. The opportunity to sit in on a UK class is another opportunity to familiarize one's self.
Accommodations are made so students interested in transferring can get a taste of what it is like to be a student at UK, and what it will take to make it happen before getting married to the idea of becoming a Wildcat.
"I think that through this process I've learned that transferring is normal and not something that is bad," Pope said. "It's just a new change, and you shouldn't feel ashamed if you don't like the current university you are attending."