Nine new inductees to the KY Journalism Hall of Fame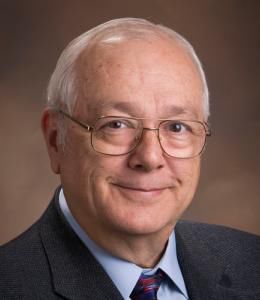 The Kentucky Journalism Hall of Fame will induct nine new members on Friday, April 28.
Nominees have been inducted annually since the hall's creation in 1980 by the University of Kentucky Journalism Alumni Association.
The hall honors journalists who have contributed to journalism in Kentucky either by being a Kentucky native or by working for most of their career in the Commonwealth.
UK journalism professor Dr. Mike Farrell is one of the nine inductees. He was born in Cincinnati but raised in Kentucky and has lived here for all but eight years of his life.
Dr. Farrell said that his induction is "humbling."
"I have trouble believing I belong on a list that includes some of the amazing men and women who have reported and edited and broadcast stories that have uncovered corruption, reported tragedies and explained issues besetting our state and the nation," Dr. Farrell said.
As a journalism professor, Dr. Farrell has the chance to teach the future of Kentucky journalism, and he said he believes it is "promising."
"I see in my classroom every semester young women and men who are determined to make a difference with their storytelling," Dr. Farrell said.
Listed below are the nine inductees, with descriptions from the hall's website: 
Tom Butler, retired vice president of news for WPSD-TV in Paducah, a mentor to several outstanding broadcast journalists and an advocate of strong journalism during his 35 years there.
Lewis Conn and William Matthews, whose 1968 creation of the Newspapers Inc. chain changed the way Kentucky community newspapers were owned and published. (Conn is deceased and will be inducted posthumously.)
Ron Daley of Hazard, former editor and publisher of the groundbreaking Troublesome Creek Times in Hindman, now strategic partner lead for the Kentucky Valley Educational Cooperative.
Dr. Mike Farrell, professor of journalism at the University of Kentucky, director of its Scripps Howard First Amendment Center, and former managing editor of The Kentucky Post.
Bill Francis, retired reporter and anchor for WDRB-TV, who covered Louisville for 42 years and was the first full-time business reporter for a Kentucky television station.
Mary D. Ferguson, who became the first female reporter for Hopkinsville's Kentucky New Era in 1962, then a columnist and the Pennyrile area's unofficial historian until her death in 2016 (posthumous induction).
Bettye Lee Mastin, a retired Lexington Herald-Leader reporter and author whose writing about historic architecture helped lead to the preservation of many historic structures in the Bluegrass.
Joe Palmer, a Lexington native and UK graduate whose Thoroughbred racing coverage for the New York Herald Tribune in the 1940s and '50s was hailed by many contemporaries as the best (posthumous induction).
To be selected for induction, these nine individuals had to be nominated then selected by the committee.
The induction will take place at a luncheon ceremony sponsored by the UK School of Journalism and Media and the UK School of Journalism Alumni Association.
Guests wanting to attend the luncheon should register at http://www.ukalumni.net/s/1052/semi-blank-noimg.aspx?sid=1052&pgid=7799&gid=1&cid=13798&ecid=13798&post_id=0 by April 21. The cost is $50.