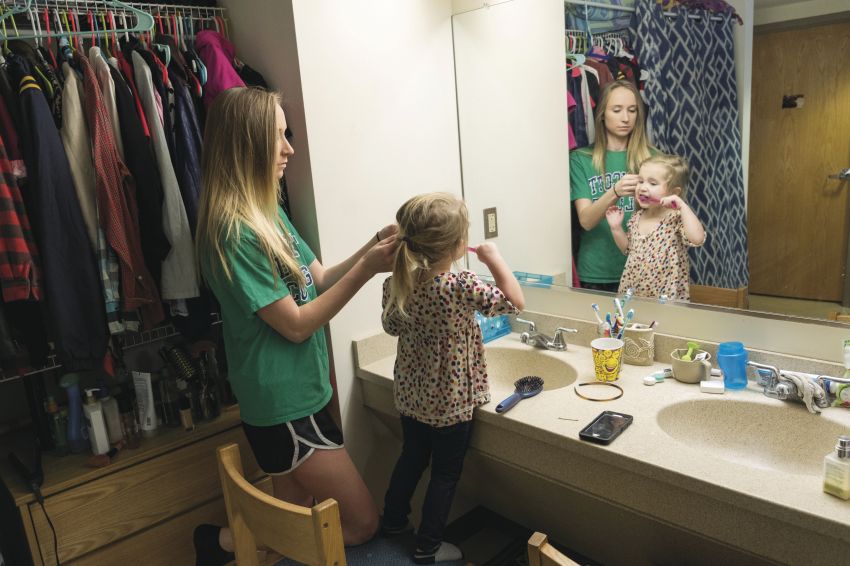 The number of students who have children while in college have increased significantly, and colleges are struggling to accommodate them. Some colleges, however, have developed programs to reach out to that growing demographic.
Between 2004 and 2012, student parents in the U.S. increased by 30 percent, reaching 4.8 million students. Two million were single moms, and now nearly a quarter of undergraduates are also parents.
Only a few students, though, receive access to services specifically for their needs as student parents. One program at Endicott College provides subsidized child care, free parking, a $25,000 scholarship, two dorm rooms (one for free), and free dining for kids for students who maintain their grades and are on track to graduate.
Despite the benefits, providing these resources for student parents can be costly and present liability issues with children. Many colleges don't even ask if students have kids.
Only 17 percent of single parents enrolled in colleges in the nation graduated with a bachelor's degree within six years, but with Endicott's program, nearly 72 percent graduated. 
To read the full story in the Chronicle of Higher Education, click here.