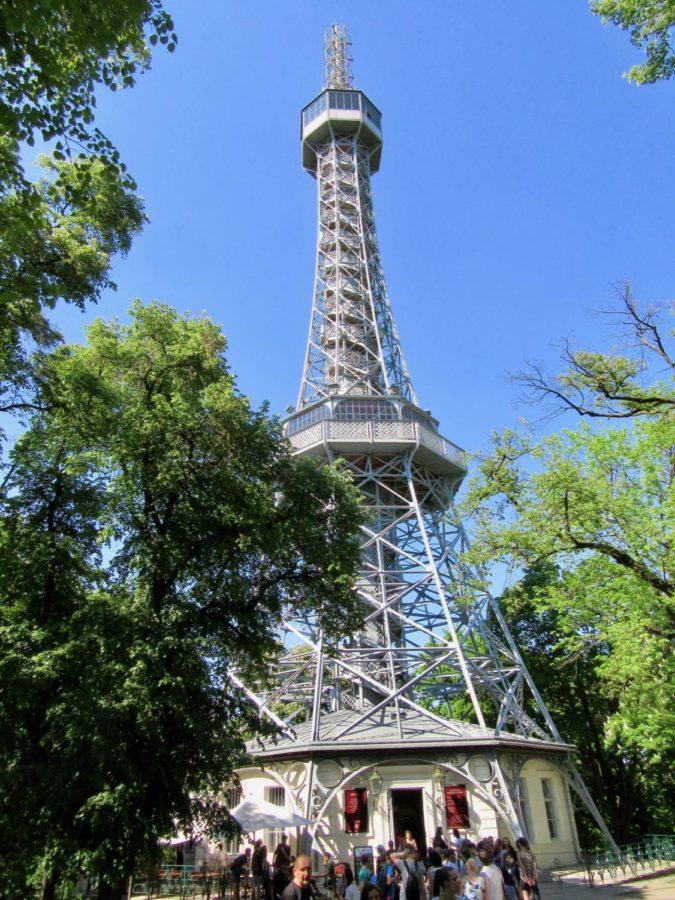 Prague is really a fairy tale of a city. Situated in Bohemia, with gothic spires looming over you from its position on the highest hill in the city, Prague can at times seem otherworldly. It would be easy to spend an entire week just wandering through its streets, across its bridges, and up its hills, but to make the most of your time there, make sure you visit some of these must-sees.
1. Petrin Hill
This hill on the western side of the city is a massive park, hosting, among other things, an Eiffel Tower-inspired structure. Honestly, when I heard of it, it seemed pretty lame. I had already seen the real Eiffel Tower, and this Petrin thing just sounded kitschy. Then, I actually went up the tower. The view from there is honestly unbeatable. Take these pictures as proof.
2. Prague Castle & St. Vitus Cathedral
These two major sites are in the same archeological complex, which simplifies the tourists' lives. Entering the complex is free, but requires going through security, which takes quite a while. From there, go to any of the stores or cafes to buy tickets to go inside of the buildings. The Prague Castle is interesting, especially for history buffs, and for photography buffs, its terrace offers a beautiful view and photo op.
Next door to the castle is the cathedral, which can be seen from all over Prague. It's an imposing Gothic building with varying styles of stained glass windows.
3. West of the Charles Bridge
A lot of people make a big deal about the Charles Bridge. To be honest, I don't quite get it. It's remarkably old, but that means that the best views really are of the bridge, not on the bridge. It's the same as the Eiffel Tower issue(–if you haven't read my article on Paris, then let me tell you here: DO NOT GO UP THE EIFFEL TOWER). What is gorgeous though is the neighborhood on the western side of the Charles Bridge, on the walk to the St. Nicholas Church. It's an area with wide streets and packed, colorful buildings.
4. Manesuv Bridge
The Charles Bridge gets a lot of attention, and justifiably. So where is the best place to take in the medieval glory? Manesuv Most (most is Czech for bridge) is the answer. From there, the entire old city is under your eye. Observe the photographic evidence:
Did I miss anything? Let us know in the comments!