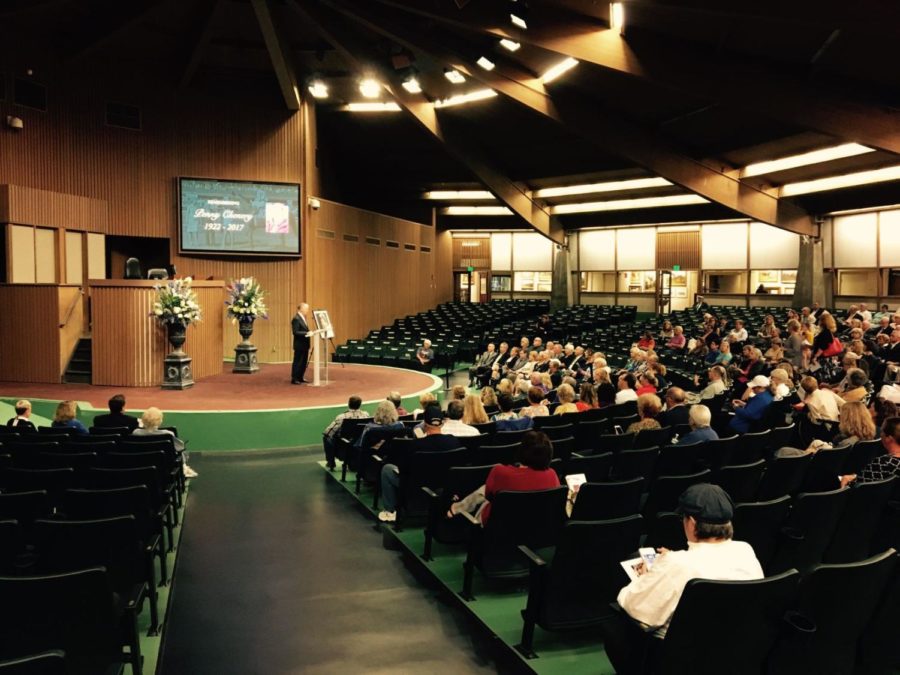 Penny Chenery is described as a good-looking, warm and intelligent woman whose tell-it-like-it-is style made her a monolith in the horse racing world.
She was said to be a woman who changed a man's sport.
Hundreds gathered at the Keeneland Sales Barn on Monday afternoon to attend a memorial service where Chenery's family and friends spoke on the incredible life that she lived. Chenery died last month in her home in Boulder, Colorado, at the age of 95.
Chenery was the breeder, trainer and owner of Secretariat, the fastest horse to win the Triple Crown. Secretariat won the crown in 1973, where he finished all three races at record-setting speeds. Secretariat's records has never been broken.
Leonard Lusky, her friend and right-hand man, worked for Chenery for over 20 years.
"She had a way about her that was just accessible to everyone," Lusky said before the service. "Everyone felt comfortable with her once they got to know her. She liked her dirty jokes and a glass of bourbon. She was just one of the guys in so many respects."
Secretariat's exercise rider, Charlie Davis, spent many days with Chenery in the stables and at race tracks during her historic rise to fame.
"She came into a man's world and she beat the man," Davis said to the crowd. "No, not just beat him, she destroyed him."
Sally Hill, a friend and fellow horse owner, said in her final days, Chenery said that she had "lived a grand life."
"She loved doing things that people didn't expect her to succeed in," Hill said. "She was a grand lady that lived a grand life."