Safety Tips to Get Your Garage Ready for Spring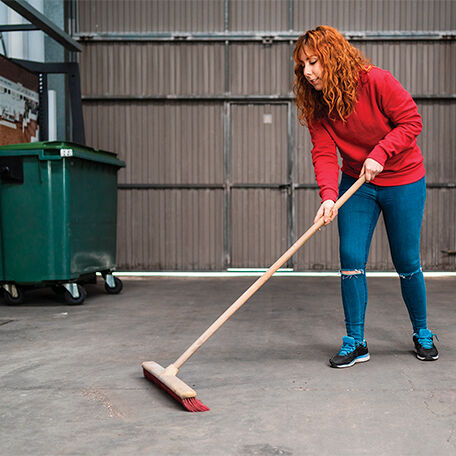 (Family Features) When you throw open the windows to welcome spring breezes, you'll likely be spending more time with the garage door open, too. Make access to your outdoor equipment safer with these tips to get your garage ready for spring.
Organizing clutter accumulated during months of lesser use is part of the process. Spring is also an ideal time to ensure your garage equipment and features are secure and functioning properly.  
During the winter months, your garage floor tends to capture grime and grit from the outdoors, especially where your car sits. Take time to thoroughly sweep and mop, but also take stock of the floor's condition for any chips or other damage that may grow worse over time and pose a risk for tripping or other safety issues.
Check your garage door performance. Ensure doors are rolling smoothly with no hitches. If you do happen to notice any abnormalities, it's a good time to investigate. In some cases, a little grease or a minor adjustment is all you need to get things back on track.
Don't forget to check your garage door sensors, too. Warmer weather means animals and children (and their toys) are more likely to find themselves in an automated door's path when it begins to lower. Ensure sensors are operating properly to prevent injury or property damage.
Verify all outlets, lights and other electrical features are in proper operating condition and all wires are intact and free of damage or fraying.
Ensure any poisonous materials, such as paint, garden pesticides, cleaners and automotive fluids, are safely stored out of reach of pets and children that may have increased access to the garage during warmer months. Also check for spills or leaks of any potentially hazardous or flammable materials.
Taking time to safety-proof your garage can provide your family months of stress-free use all spring and summer long. Find more tips for getting your garage in order at eLivingtoday.com.
Photo courtesy of Adobe Stock