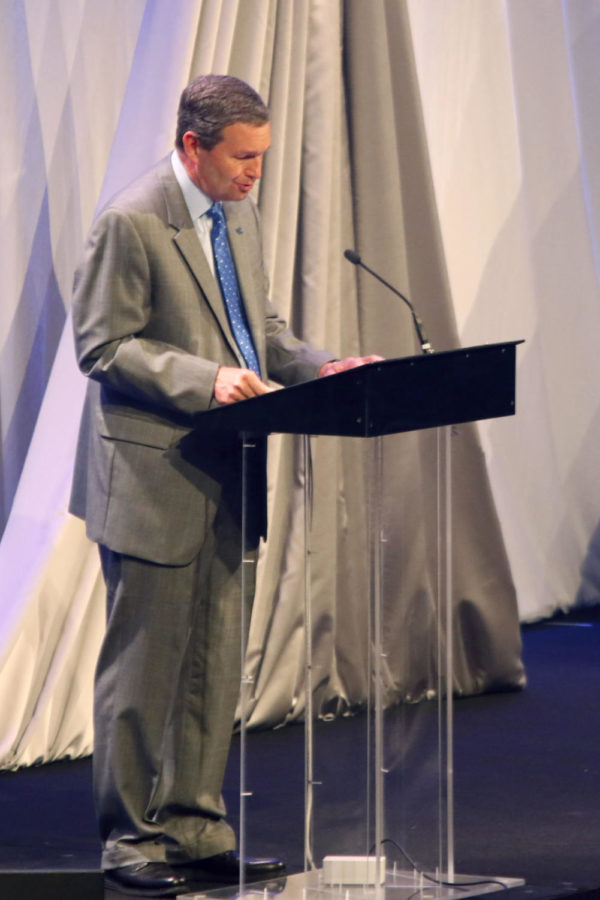 It was announced Wednesday that UK Athletics Director Mitch Barnhart was named the chair of the Southeastern Conference Athletics Directors. He was selected by a unanimous vote of his peers on Tuesday.
"Mitch's experience as a proven leader makes him uniquely qualified to head our group of athletics directors during this particularly important time in the history of intercollegiate athletics," said SEC Commissioner Greg Sankey. "He commands the ability to identify solutions to problems and to navigate complex issues with a diverse group of strong leaders from our various institutions. I look forward to working with Mitch in his new role."
Barnhart is in his 16th year as athletic director with UK and is the longest-tenured athletic director in the SEC. Under his direction, UK has steadily improved its athletics program, finishing 10th in Director's Cup standings in 2017 after finishing 50th during the first year of Barnhart's tenure.   
Barnhart adds this to his list of accolades, including NCAA Division I Athletic Director of the Year, earned in 2015, as well as becoming part of the NCAA Division I Men's Basketball Committee in 2017.