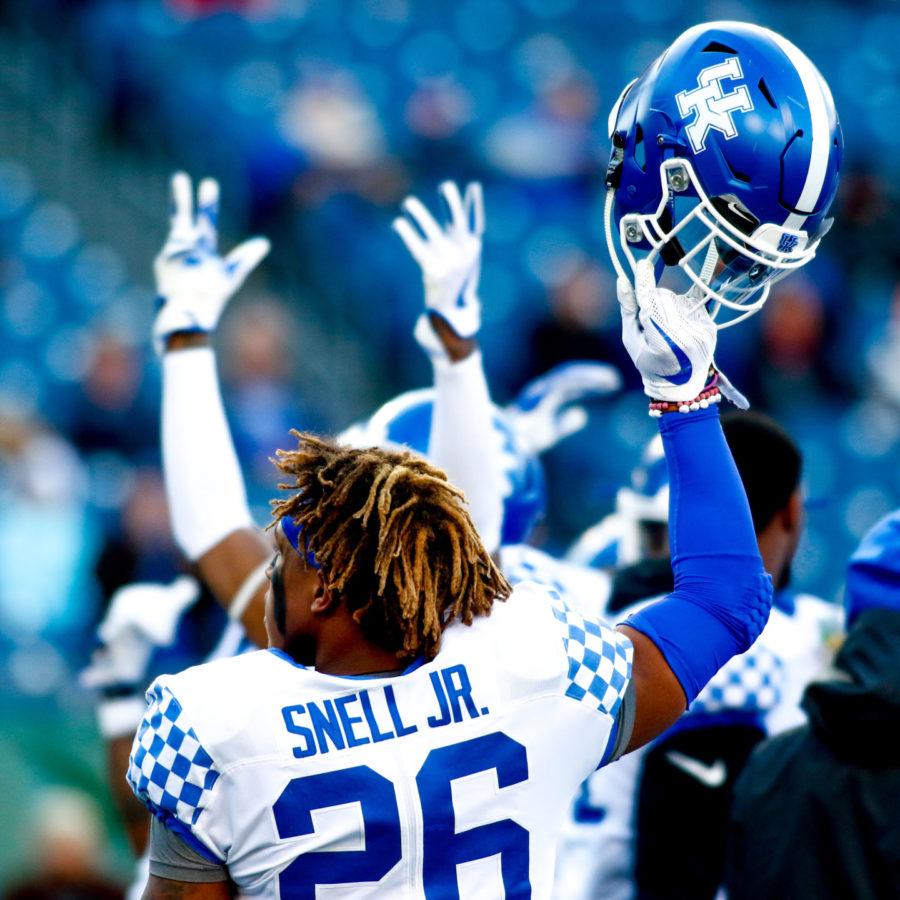 Kentucky lost a hard-fought battle in its Music City Bowl matchup against the Northwestern Wildcats by a score of 24-23, but not without some first half controversy.
Kentucky star running back Benny Snell Jr. was ejected early in the second quarter following an apparent altercation with a referee.
Snell made contact with an official after the referee offered to help him up following a play on the sideline. Snell refused the officials help and made contact with him in the process.
Snell appeared to move the official's hands out of the way. The flag was immediately thrown and Snell was ejected from the game, which brought out a sea of confused boos from the crowd.
Read: Internet reacts to Snell's ejection
Snell had six carries for 15 yards and a touchdown before being ejected.
When asked about the situation following the game, Snell avoided the subject and turned the focus to his love of the game.
"I have a very strong passion for the game," Snell said when asked about the ejection. He went on to repeatedly say, "I like to play football," when questions about the ejection were brought up again.
Snell was continually asked about the ejection, but he would only respond with similar comments.
When the referee involved, Chris Coyte, was asked about the ejection, he thought it was validated.
 When asked if Snell had said anything to him beyond the contact that influenced the ejection, Coyte said that there was none.
Head coach Mark Stoops and quarterback Stephen Johnson said they didn't see exactly what happened and couldn't confirm whether or not the penalty was warranted.
The ejection of Snell wasn't the only questionable call of the evening that coaches, players, and fans alike disapproved of.
Northwestern linebacker Paddy Fisher was also ejected in the second quarter for a targeting penalty on Kentucky running back Sihiem King, another call that brought a plethora of boos from the mostly Kentucky crowd.
Stoops was later tagged with an unsportsmanlike penalty while talking to a referee on the sideline. Stoops had said something disagreeable to the referee, who then wagged his finger in Stoop's direction and threw a flag.
The game was mostly tame in the second half and Kentucky had an opportunity to pull it out in the end, but ultimately lost after a failed two-point conversion with less than a minute in the game.