Spring Cleaning? Tips to Dust Off Your Financial Matters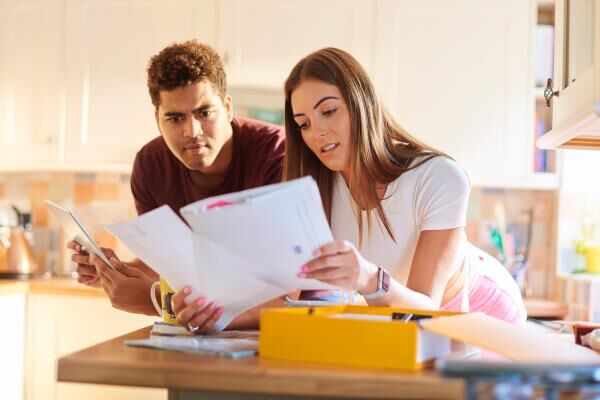 (StatePoint) While a new study conducted by Lincoln Financial found that eight in 10 employees would rather clean their house than their finances this spring, prioritizing a deep clean of your finances can provide not just a fresh start to the season, but a secure financial future.
"While many know they want to improve their financial wellness, knowing where to start can feel overwhelming," said Sharon Scanlon, senior vice president, Customer Experience, Producer Solutions and Retirement Plan Services Operations, Lincoln Financial Group. "By taking it one step at a time, just like you would tackle one room at a time when spring cleaning, you can make small improvements that will set you up for future success."
To freshen up your finances, consider these area-by-area tips from Lincoln Financial:
Kitchen: Research showed that 78% of employees would rather scrub their kitchen appliances than figure out how much life insurance they need.
• Start at the kitchen table. Have a conversation with your loved ones or a financial professional to set expectations and get the right plan and benefits in place to make sure you're protecting your family for the future.
Bedroom: The survey found that 74% of employees would rather clean out their closet than review their 401(k) investments.
• Don't let worries keep you up at night. Close the closet door and sleep well knowing you're saving enough for the retirement you envision. Leverage dashboards and calculators in your employer-sponsored retirement plan to determine how much you'll need to save for a secure retirement and take advantage of the options available to you, like in-plan guaranteed income, to ensure your savings last a lifetime.
Exterior: Research showed that 65% of employees would rather wash their home's windows than meet with a financial professional.
• Make things clearer with an outside perspective. Financial professionals can help you see the path ahead, create a holistic financial plan and explore financial products that can help secure your future, like life insurance, annuities and long-term care solutions.
Home office: Lincoln Financial found that 57% of employees would rather dust off every shelf than calculate how much they will need in retirement.
• Dust off more than knick-knacks. Don't let the benefits and resources your workplace offers collect dust on a shelf. Reach out to your HR or benefits team for more information. From a retirement plan to services like Hospital Indemnity and Disability, these products can help protect you and your family from financial burden. Even simple steps, like increasing your retirement plan contribution or setting savings goals, can have positive long-term impacts.
Bathroom: Lincoln Financial found 58% of employees would rather create a detailed budget than scrub their grout and tile with a toothbrush.
• Start with a clean slate. With more motivation to create a budget than scrub the bathroom, take the initiative and tap into financial wellness and budgeting tools. Make sure your budget includes savings to ensure you're maximizing the power of compound interest.
To learn more about keeping your finances tidy, and additional products, tools and financial services designed to help, visit lincolnfinancial.com.
"While cleaning offers immediate results, it's just as important to set aside time to analyze your finances. Ensuring you have the right benefits today while planning and saving for tomorrow may take more time, but the results are worthwhile and can last a lifetime," said Scanlon.
*****
Photo Credit: (c) sturti / iStock