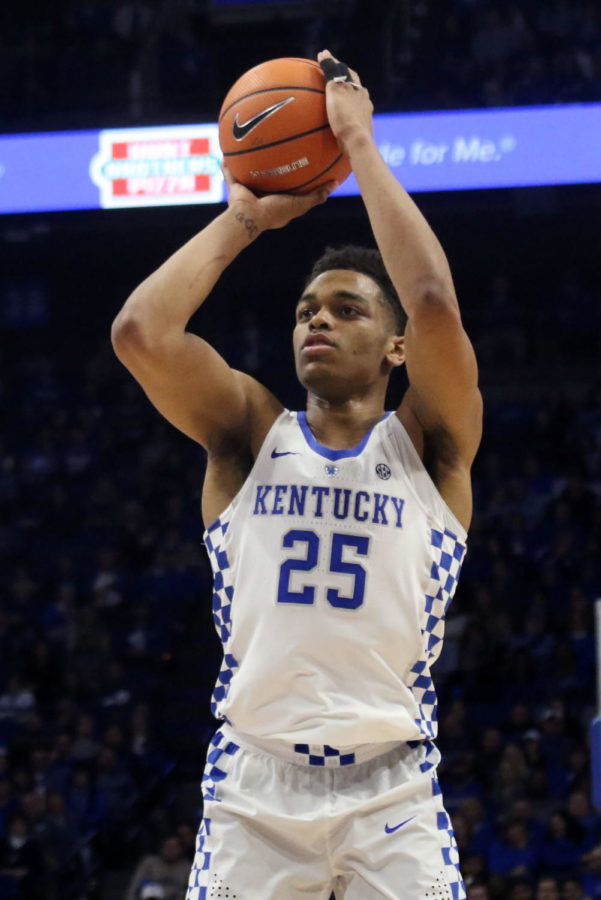 The UK basketball team got back to winning on Tuesday night after losing its last two and dropping out of the AP Top 25 Poll for the first time since 2014. The Cats hosted and defeated the Mississippi State Bulldogs 78-65.
UK forward Kevin Knox showed out for the Cats, picking up 19 points on only six shots. He missed his first shot of the game with 16:12 left in the first half, but didn't miss again from the floor the rest of the game. He did miss from the free throw line with 2:47 left in the game, however.
In that span, he scored all 19 of his points, making four threes. No concern from Cats fans about UK's storied three-point streak came against MSU, as Knox hit a three for his first points of the game. UK has now made a triple in its last 1,033 games.
Forward P.J. Washington also poured in a career-high 22 points, 10 of which came at the free throw line. He attempted 14 free throws, while the rest of the Cats got fouled enough to attempt 16. He also grabbed six rebounds on top of notching a couple assists and steals.
The first half started slow, as the Cats made only three of their first 11 shots. New addition Jarred Vanderbilt played aggressive offense, but missed all five of his first-half shots. He was the only Cat who took multiple shots in the first half without making one of them.
The Bulldogs led by six with 14:04 left in the first, but then Knox scored his first triple to spark a UK run that eventually helped the Cats take the lead. For the next ten minutes, the Cats held a lead that got no larger than seven points, which they held with six minutes left in the half.
In the second half, neither team managed much separation, but Washington took over for the Cats as he repeatedly went to the free throw line and kept the UK offense rolling. Guard Shai Gilgeous-Alexander also contributed eight of his 16 total points in the second half, as well as three of his six assists.
UK pulled away over the last 8:19, outscoring the Bulldogs 20-11 in that time.
UK will travel to West Virginia next, where the Cats will take on the No. 7 Mountaineers on Saturday.