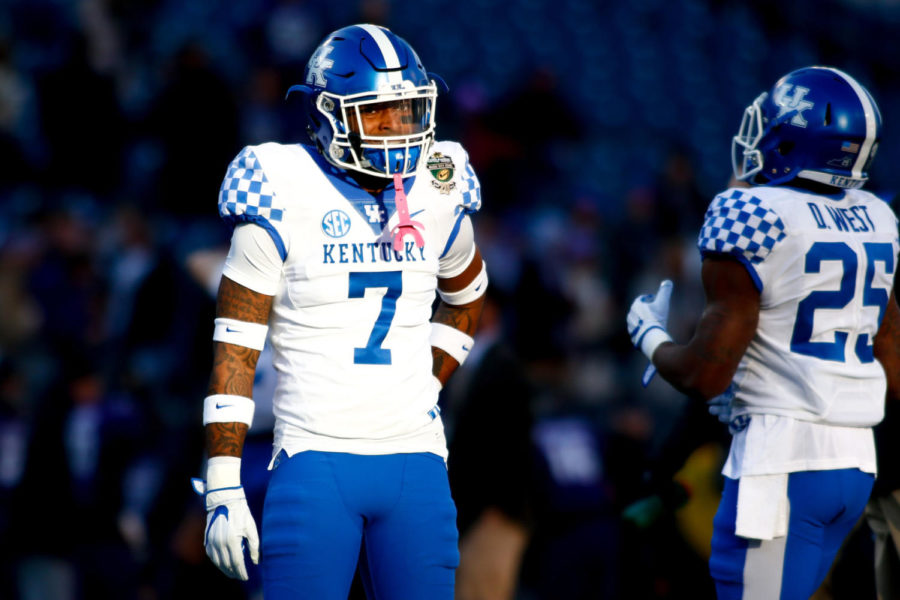 After Josh Allen decided to return to UK for his senior season yesterday, junior safety Mike Edwards has decided to do the same thing and return to UK for his senior season.
Both Allen and Edwards were believed to be heading to the draft after big junior seasons, but instead, two of UK's biggest defensive stars will return for next season.
Read: Josh Allen return for his senior season
Edwards led the Cats in tackles last season, finishing the season with 97 tackles, which is just three fewer than his total in the previous year.
Edwards also led the team in interceptions with four.
Edwards had five games this season in which he had double-digit tackles, including in the game against Tennessee, in which Edwards registered his only sack for the season. Edwards led the team in tackles six times this season.
Edwards' and Allen's return to UK will provide a big boost for UK, as the Cats will lose Courtney Love, Naquez Pringle and Kendall Randolph due to graduation.