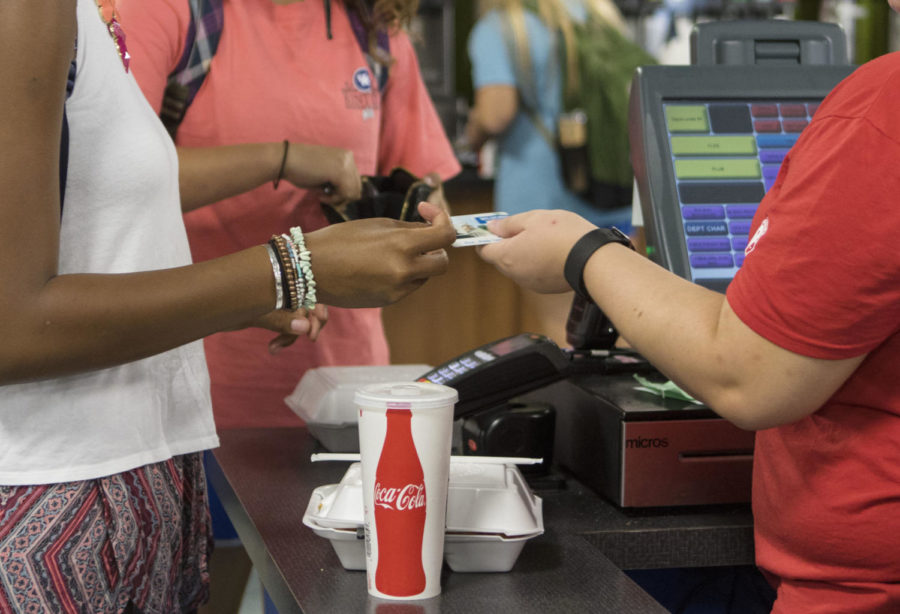 Wildcat Deals, a popular dining option which allowed meal-planned students to use meal swipes at retail dining locations, are not coming back next school year, UK said. 
Many students are up-in-arms about the announcement, as nearly 1,000 people have signed an online petition protesting the program's discontinuation. 
UK spokesman Jay Blanton said that in December the Board of Trustees approved a measure that would discontinue Wildcat Deals next year. 
According to Blanton, Wildcat Deals was created as a "stopgap measure" to give north-campus students closer options while they lacked a "robust residential dining option while the Student Center was under construction."
"We always contemplated its elimination once a full residential option was available on the north side of campus to complement The 90 on Central and South Campus," Blanton said.
Champion's Kitchen combined with The 90 totals 1,750 residential dining seats, Blanton said.
"The fact is that we make changes to the dining program virtually every year," Blanton said, "but always with the same goal in mind – responding to what students tell us they want and need for their campus community."
Some students are voicing a different opinion.
As of Monday evening, nearly 1,000 people had signed an online petition, addressed to UK and President Eli Capilouto, that called for a continuation of Wildcat Deals.
The petition, started by Elizabeth Wnek, appeared over the weekend and has been growing ever since.  
"This is completely unacceptable behavior from an entity that serves students," the petition reads. "We, the students of University of Kentucky, are asking Wildcat Deals for 2018-2019 academic year be reinstated. We deserve on campus dining that meets our needs and we will accept nothing less."
Blanton said the elimination of Wildcat Deals will make some meal plans cheaper. He said the cost of the All Access plan will see up to a 13 percent decrease.
"Wildcat Deals was designed as a short-term measure to provide a bit more flexibility," Blanton said.
But Wildcat Deals are no longer needed now that Champions Kitchen is open, Blanton said.