How to register your drone and where not to fly it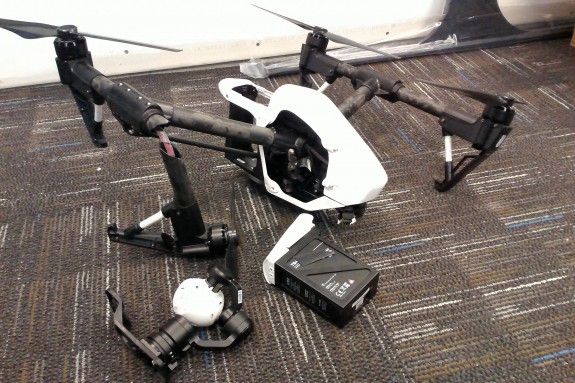 So you recently got a new drone and you are ready to make Casey Neistat videos with early sun rises and late night moon shoots– but are you droning legally?
"Under no circumstance can anyone fly over the University of Kentucky, recreationally," said Dr. Suzanne Weaver Smith, who is with UK's Unmanned Systems Research Consortium.
UK has had drone incidents in the past.
In 2015, during UK's first football game, a UK law student's drone fell on the field. The student made a plea deal and his charges were reduced from second-degree wanton endangerment to third-degree criminal trespassing, which is comparable to a parking ticket. 
In 2016, UK announced new drone polices. The policy prohibited recreational drone and UAS use on all UK-owned property, which includes the main campus, farms the university owns and operates and Coldstream Research Park.
These objects must also not fly within five miles of helipads or airports; there is one heliport at UK HealthCare's A.B. Chandler Hospital. Use of drones and UAS near Kroger Field is specifically prohibited in the policy, a 2016 Kernel article said. 
All "Small Unmanned Aircraft Systems," must be registered with the Federal Aviation Administration, Public Law 114-328 states. If the drone weighs more than half a pound and less than 55 pounds you must pay a $5 registration fee, valid for three years.
Anyone that refuses to register an unmanned aircraft can face civil and criminal penalties. That includes up to $27,500 in civil penalties or $250,000 in fines or three years of jail time for a criminal offense, according to the FAA.
Under the "Part 107" rule, operation in Class G airspace is allowed. According to the FAA, Class G airspace is typically space that is less than 1,200 feet above the ground. Operation in other airspace classes need Air Traffic Control approval.
Here are the steps in register your drone:
Visit https://faadronezone.faa.gov/#/ and click Part 107.
Create an account.
Find email from

[email protected]

and click link.
Log in with credentials.
Once at Part 107 Dashboard, click  "manage sUAS Inventory."
Click "Add UAS."
Fill in the blank fields under "Add New UAS."
Pay $5 registration fee.