Underground UK: Egg-cellent Easter brunches in Lexington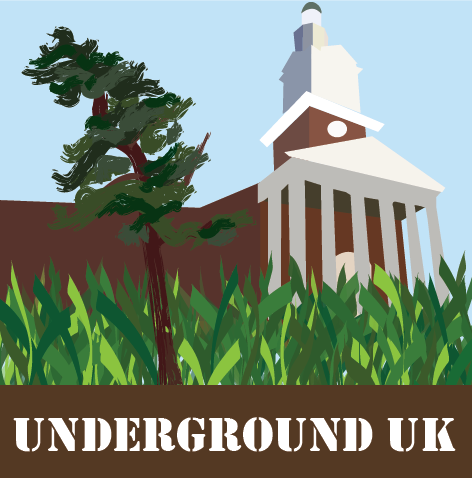 Easter is less than a week away, and one of the traditional ways to celebrate is with brunch. Restaurants across Lexington are taking part in the tradition by offering guests affordable specials for the holiday. 
Triangle Grille's brunch will include a honey glazed ham with Georgia peach chutney and a dessert table among Hilton's usual breakfast menu. The hotel chain's everyday breakfast includes made-to-order omelets, a waffle station, fresh pastries and fruit and bacon. The brunch will cost $24.95 per adult, $12 per child and will be open from 11 a.m. to 2 p.m.
"We want to give the community of Lexington a chance to relax and enjoy their Easter Sunday with their family and not worry about planning and preparing a meal," said John Whelan, the Food and Beverage Director at the Hilton Downtown Lexington.
"The longevity, the creativity and the dedication of our staff make us unique," Whelan said.
Two of the staff members have worked at the restaurant for more than 15 years and another employee has worked at Triangle Grille for more than five years.
Fifteen of the 17 Kentucky State Park restaurants will also be serving a conventional brunch. The buffet will open at noon and cost $19.50 per adult, $9.50 per child. It will include "local favorites," a cheese bar, beef and ham, a salad bar and desserts. Natural Bridge Park is just over an hour away from Lexington and is one of the parks participating in the brunch. Along with the meal, visitors can be sky lifted to the Natural Bridge, hike on one of 10 trails or picnic.  
For an alternative to the hard-boiled egg and typical bunny filled Easter brunches, HopCat offers an untraditional meal highlighting beer and other alcohol. The a la carte meal features a $5 "Build-Your-Own Bloody Mary Bar," a white Russian inspired waffle based off the movie the Big Lebowski and even a macaroni and cheese sandwich.
The brunch "seems like a good way to welcome people in who are already celebrating," said Chris Knape, marketing spokesperson. It also allows visitors to "try different foods with Kentucky craft beers."
Another restaurant putting an unconventional spin on Easter is Athenian Grill. Located on Locust Hill Drive, the Greek restaurant is putting an international spin on the Easter celebration. Athenian Grill will be serving Greek fare such as lamb and tsoureki bread. Other traditional Greek food will also be served during the brunch.
For desserts, Martine's Pastries will have $35 Easter Bunny cakes, $3.50 cupcakes as well as holiday decorated ice sugar cookies for $2.50. The Midway Bakery will also be serving customary desserts such as $5 braided egg bread, $3 coconut macaroons with Cadbury eggs and $2 passion fruit sandwich cookies.   
Hop into Easter with these brunch and dessert specials.