Andy Barr is the leader Kentucky needs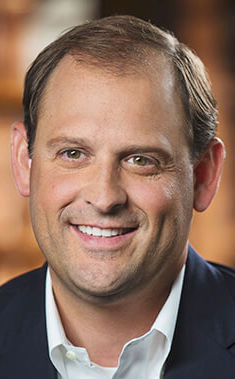 Congressman Barr has been a leader for Kentucky and is a leader that understands his constituents and consistently fights for the betterment of his community.
Some politicians go to Washington and forget how they got there – Andy Barr is not one of those politicians. Barr was born in Kentucky, went to school in Kentucky, and is raising his family in Kentucky. Every vote that he casts is a vote for his community and for his family. He knows all too well the problems that the people of Kentucky are facing, and he has demanded that Washington address them.
One of Barr's major accomplishments for the people of Kentucky was the historic overhaul of the nation's tax code. This was the first comprehensive tax reform in over 30 years. Barr understood the great effect that it would have on his community, so he fought for and voted for its passage. 
Today, the average family in the Sixth District will see their total tax bill reduced by $2,052. For some people this means that they can finally take their children on vacation, start a savings account for college, or fix the hot water heater that has been broken for weeks. Regardless of how the people use their savings, Barr worked breathlessly to ensure a better future for Kentucky.
Barr also has a distinguished understanding of Kentucky's economy. Toyota is the largest private employer in the Sixth District where over 8,000 Kentuckians are full-time employees. He hasn't forgotten the importance of Toyota to his community, and his voting record is proof of this fact. 
Susan Elkington, the CEO of Toyota Motor Manufacturing Kentucky, wrote the following of Barr:
"Because of his strong relationship with the Toyota Georgetown plant, U.S. Rep. Andy Barr, R-Lexington, recognized the damaging impact the BAT [border adjustment tax] would have on the local economy and became one of the strongest advocates for removing it from the tax-reform bill. Rep. Barr met with numerous Toyota team members and then shared their stories with key officials in Washington. Within months, even President Donald Trump publicly rejected the BAT." 
Kentucky not only needs, but deserves the dedication that Barr has shown to his constituents. It is critical that we have a Congressman that comes home to hear his community's concerns.
Not only did Barr hear our concerns, he took them to Washington and made them his priority.
Andy Barr's tenure in Congress can be summed up in four simple words: promises made, promises kept. A vote for him in November is a vote to continue the progress that we've already seen.
This is a student-submitted column from Joseph Profancik, who is a junior history and political science major from Crestwood, Kentucky.