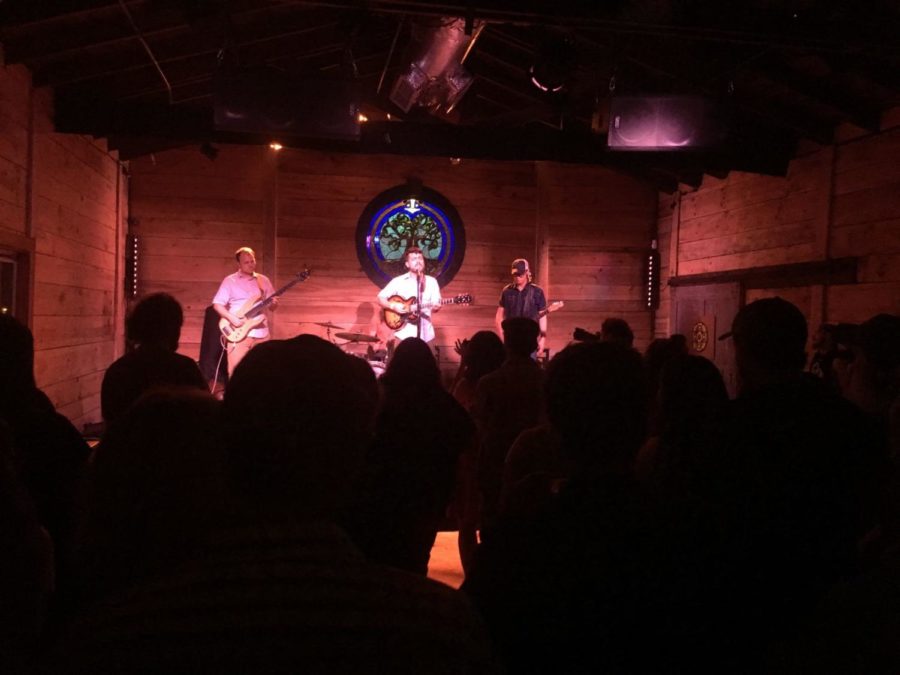 Going 25 years strong, the Master Musicians Festival, a staple of Somerset, Kentucky, decided to give Lexington a taste of their talent. The festival reached out to West 6th Brewing in Lexington to throw a one-night show at Lexington's very own The Burl to showcase acts who are alumni and newcomers alike of the festival.
Kevin Dalton, guitarist and vocalist of Kevin Dalton & The Tuesday Blooms, grew up in Somerset and used to serve on the board for the Master Musicians Festival.
"Master Musicians Festival brings a variety of genres and musicians but focuses on local music," Dalton said.
Though the lineup may be majority Kentucky-based rock and country artists such as Arlo McKinley, Bee Taylor and Ben Knight and the Welldiggers who played later in the night, big names like The Avett Brothers have appeared at the festival as well.
"I got to hang out with my heroes, got to spend an hour with Guy Clark while he was rolling cigarettes on his guitar," Dalton said.
Throughout the night, various genres were performed. Kevin Dalton & The Tuesday Blooms played more of what is now considered an alternative country sound characterized by a singer-songwriter in his roots with an acoustic guitar, an upright bass and a harmonica on stage. The show transitioned to the female-fronted alternative rock, almost punk style of Bee Taylor with two electric guitars, an upright bass and a rock drum set. Ben Knight and the Welldiggers were even more electric with two electric guitars, a bass guitar and rock drums yet this band's style was more country rock. Arlo McKinley finished the night with a more singer-songwriter set with an acoustic guitar, an electric guitar and a keyboard.
Before the concert started, the president of the festival, Tiffany Finley, was greeting people walking in, making it seem like everyone was family. "Family" seemed to be a term of significance for most people attending the concert. A passion for music brought people into the family that is the Master Musicians Festival.
The concert itself seemed to be very close-knit. It is uncommon at concerts to see people who are actively introducing themselves and trying to learn more about each other. Usually these interactions stem from boredom from waiting in lines or waiting for the show to start, but it seemed like the people at the Master Musicians Festival genuinely cared about the people coming to the festival. There was a "everyone knows everyone" feel.
Jesse Fries, another Somerset native volunteering at the merchandise booth, expressed his passion about the festival.
"I've been coming to the festival for 24 years," said Fries, stressing that most of the people assisting with the show were volunteers like himself.
In addition to the festivities last weekend, the Master Musicians Festival is holding its 25th anniversary festival in Somerset July 13 and 14 with John Prine headlining along with Bee Taylor and Arlo McKinley returning from the night at The Burl.