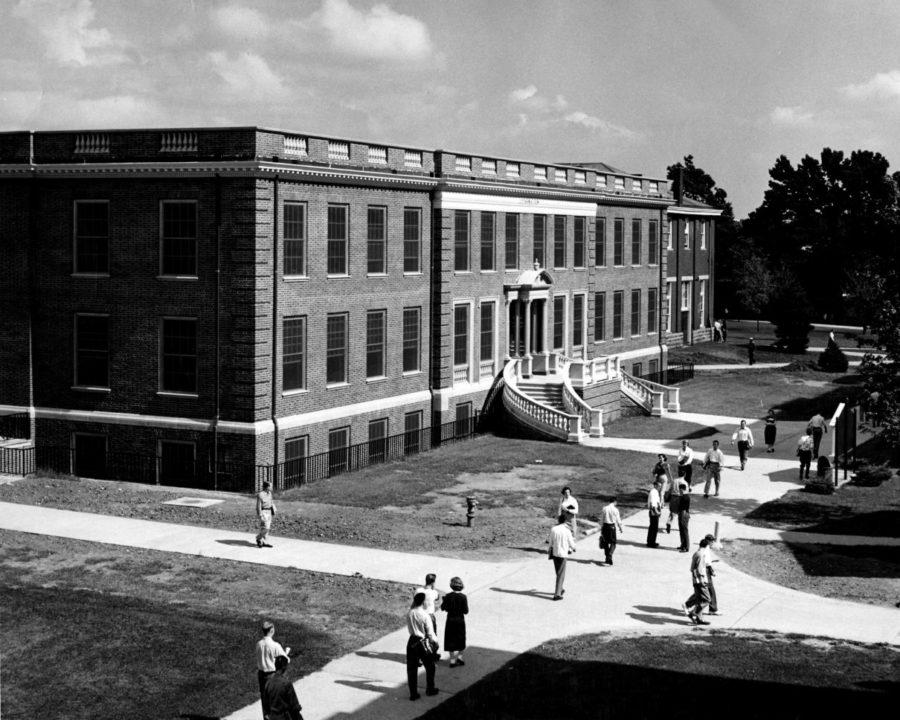 Over the past summer, the Enoch Grehan Journalism Building closed its doors. Now, as the fall semester starts, Grehan is surrounded by fencing, forcing professors and advisers to relocate to North campus.
The vacating of the building has not only been difficult for the faculty, but also for students.
"Grehan was a special place for myself and a lot of my fellow upperclassmen where memories were made, and many of our journalism careers began. I'm disappointed that I won't be able to end my journey at UK there," said Alex Otte, a print journalism student graduating this December.
If students want to meet with advisers, they have to walk over to Blazer Dining on North Campus. Advisers are located in the basement, while faculty members are located on floors one through three.  
Journalism classes have been scattered around campus. Some journalism classes are held in the Whitehall Classroom Building, while others are held in Blazer Dining. JOU 497, a Virtual Reality journalism class, began this semester in the William T. Young Library, but has now been moved to Blazer Dining.
Those who want to visit the Kentucky Kernel will need to go to the third floor of McVey Hall, neighbor to the former journalism building. The Kernel is located in room 347A.
Dr. Mike Farrell, professor and interim director in the School of Journalism and Media, has been moved to room 102B in Blazer Dining. Long-term journalism professors like Scoobie Ryan and Mel Coffee have been moved to the third floor.
Kakie Urch, an associate professor at UK, said that the biggest struggle about the move has been having professors relocated across campus, away from students and the Kentucky Kernel office.
"It's depends on your perspective… I think that it is hard to say goodbye to a building that meant so much to us," Urch said.
To learn more about why Grehan closed, click here.