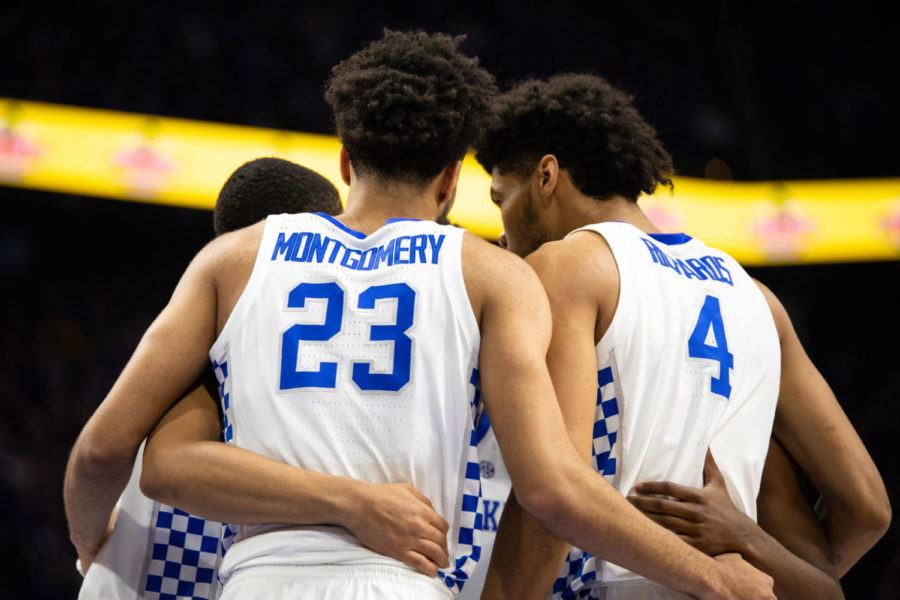 Riding a ten-game winning streak, the no. 5 ranked Kentucky Wildcats faced the no. 19 ranked Louisiana State Tigers in Rupp Arena and ended their win streak after a last-second 73-71 loss. Kentucky's record moves to 20-4 (9-2 in the SEC) while LSU is now 20-4 (10-1). 
The Cats were faced with early foul trouble that began with both Hagans and Travis picking up a foul each within the first 60 seconds of the game, and a free throw put LSU on the board first. Freshman Keldon Johnson was the first to get things going for UK, hitting a jumper to put his team on the board shortly after a minute in.
Kentucky and LSU traded baskets for the first few minutes of the half, but the Wildcats broke off from a tie game at 12 after two made free throws by Reid Travis and wouldn't turn back from the lead until around five minutes left. LSU crawled back with an 8-0 to put them ahead 30-29 with 4:46 to go in the half, but a Johnson jumper gave the Cats the lead back. At the half, Kentucky ended up ahead 40-32. 
Hagans, who only played a total of four minutes in the half, and Immanuel Quickley both picked up two fouls in the first 20 minutes.
Johnson got going early and finished with nine points and four rebounds in the first half, while Washington followed behind with eight points and six rebounds. 
After leading by as many as nine in the second half, the Tigers came back and kept it close with the Cats, despite being in foul trouble, before taking back the lead 58-56 at the 8:15 mark from a layup by LSU's Emmitt Williams. 
Down by three, Kentucky's Herro drained a three-pointer with 4:45 left to tie the game back up at 62, but LSU answered with a three-piece of their own from Nas Reid. The teams went back-and-forth, Kentucky within two points of the Tigers with six seconds left to go. Johnson was sent to the free throw line after being fouled by Marlon Taylor, and hit both free throws to tie the game up at 71. LSU drove to the basket, missed, and got the tip-in to win the game. 
The Wildcats will return to the court Saturday, February 16th to take on the no. 1 ranked Tennessee Volunteers at home.