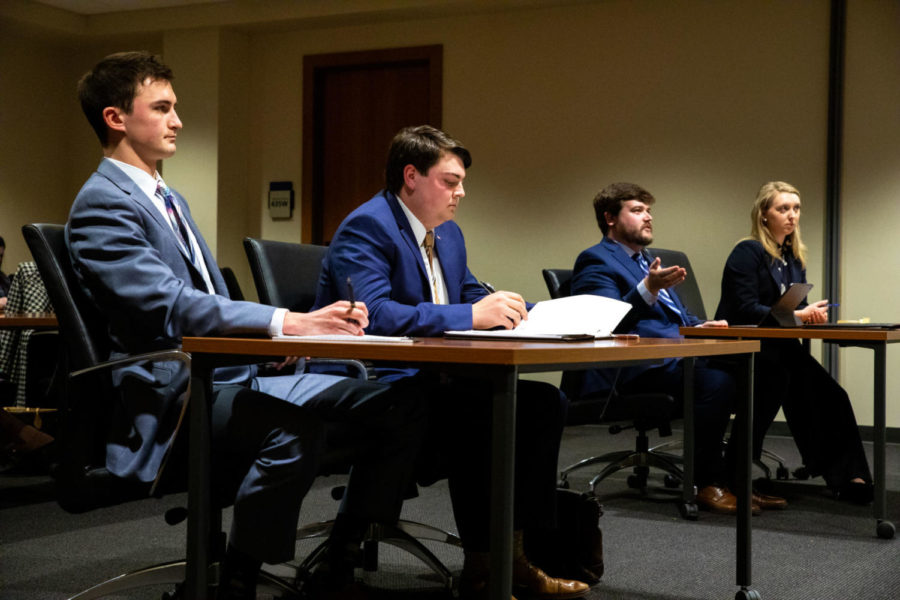 In the recent UK Student Government Association election, no candidate received 50 percent or more of the vote, resulting in a run-off election. 
Michael Hamilton and Kat Speece were running against Tucker Lovett and Andy Flood for the entirety of the election. Two days before the election was set to occur, a third party decided to run: Juwan Page and Lidya Azad. 
Per SGA election rules that were posted on social media, for a campaign to win it must receive at least 50 percent of the vote and the margin of victory must be greater than 10 percent. No campaign reached the 50 percent threshold, requiring a run-off election to occur next week.
The Hamilton-Speece campaign received 44.9 percent, the Lovett-Flood campaign received 39 percent and the Page-Azad campaign received 15.49 percent of the vote, according to unofficial elections posted by SGA. 
Only the top two vote-getters— Hamilton-Speece and Lovett-Flood— will be featured in the run-off election. The run-off election is scheduled for March 6 and 7. 
The Kernel has contacted the campaigns for comment, but all are yet to respond. 
This is a developing story and updates will be available shortly.