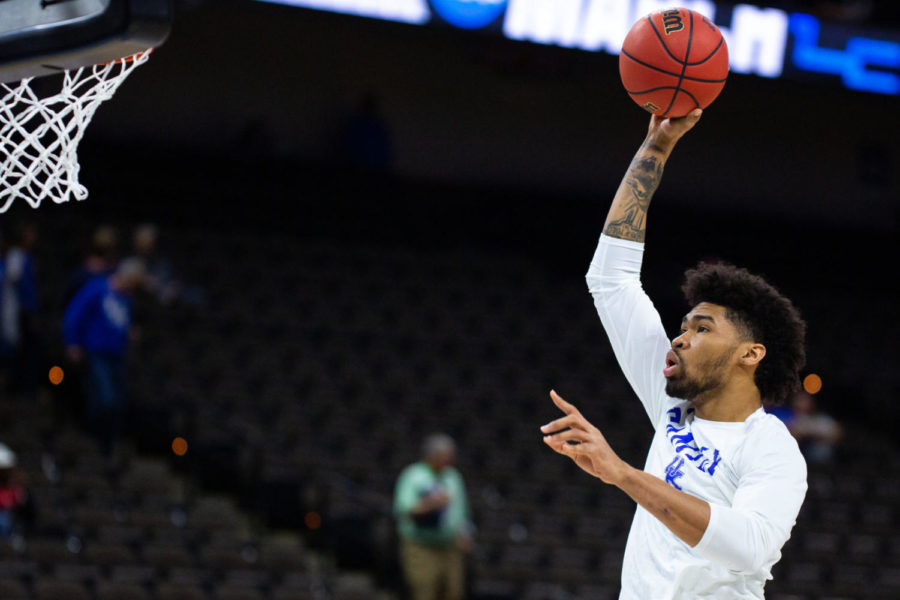 UK basketball sophomore Nick Richards is the latest Wildcat to announce his entrance into the NBA Draft. 
In a tweet Monday afternoon, Richards said he will submit his name for the draft– although per new NCAA rules, he is eligible to return for another season if he chooses.
"I want to keep all doors open. If this isn't my time, I'll be more than excited to suit up in front of the best fans in the country again next season and chase our goal of winning a championship," Richards said. This is a learning process for me and I appreciate the Big Blue Nation for being both understanding and supportive of my decision. I can't thank you enough for welcoming me into your family from day one."
Richards has appeared in all 74 games of his two-year career with the Wildcats, making 40 starts, and averages 4.5 points per game, 3.9 rebounds, 1.1 blocks per game and led the team in blocks with 47. He submitted necessary paperwork to the NBA last week but has not yet determined his final status.
"Nick is one of the most loveable and nicest people I've ever coached," UK head coach John Calipari said in a press release. "He's made great strides and at some point he's going to be an NBA player who influences games. At 7-foot with his ability to shoot and block shots, it's just a rare commodity. I think Nick is making a good decision for him and his family to explore their options and see what's out there. I'll fully support what he and his family choose to do."
Richards will have until May 29 to make a final decision as to whether he will remain in the draft or return to Kentucky for a junior season.