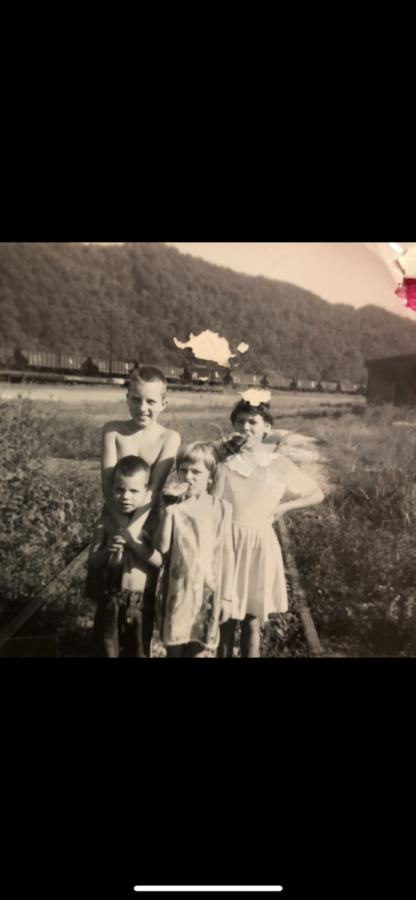 Recently I was driving through Eastern Kentucky, a drive I make often to visit family. For years I have driven or ridden through the gentle mountains and stared out the window of the car. I have seen the mountains at dusk when they seem like silhouettes of giants, and in the early morning when fog envelopes them and it feels like magic.
As the years have passed, though, the landscape has changed. Now when I drive through Eastern Kentucky, I feel sadness. Bitter, ugly, hateful sadness. My hands grip the steering wheel as if I am dangling over a chasm. I turn the radio off, usually, due to the roaring in my ears.
Man has ruined the mountains.
The culture, beauty and heritage of Eastern Kentucky has been decimated. Strip mining has removed so many mountain tops, and mining by-products have polluted the rivers. They have paved new roads so that few mountains have escaped the harsh conditions the mining companies have caused. The emotion I am feeling here is raw, unadulterated passion.
Here in Lexington it is easier to put aside these feelings, but I find it harder every day. Water bottles, bumper stickers, laptops all chide friend of coal, and there is always someone chiming coal keeps the lights on; where do their allegiances lie?
A friend of coal is certainly not a friend of Eastern Kentucky— its history, stories, people. Coal may keep the lights on, but it also keeps people in poverty, in addiction, and in need of help.
The cynic in me wonders if half the people preaching pro-coal propaganda are even aware or have been to the mountains. I wonder if my classmates from Harlan, Van Lear, or Inez have seen the changes on their own drives home. The industry has been a parasite, simultaneously killing its host while it itself dies.
Is there hope? Classmates, Kentuckians, future politicians, tell me if there is a resolution. Remind me of how strong the Appalachian Mountains are. Their beauty, grace, and intimidation flow through us who are here at UK.
When we Eastern Kentuckians rear our children, what will we tell them when the mountains are gone? When the last of the towns are empty, what will you show them? Who will remind the generations to come of the history, the stories, and the family legends?
More importantly, who will our future children blame?
Tell me.