Is Your Roof Strong Enough to Endure Wicked Summer Weather?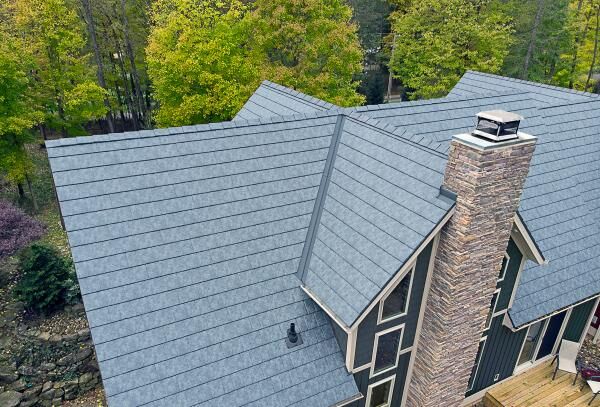 (StatePoint) The summer months are often accompanied by rough weather that can do a number on a roof if it's not designed to withstand the elements. Experts say an ounce of prevention is worth a pound of cure.
"Having a roof that exceeds code and is made from strong, high-quality products can make all the difference when a big summer storm blows through," says Scott Lowe, sales manager, ProVia. "You are always better off taking preemptive steps to protect your home and family than making repairs and upgrades in the aftermath of a storm."
Here are a few key things to look out for in a roof:
• Weather Performance: Your roof should meet or exceed third-party testing so you never have to worry about the next bad storm. This includes defense against wind uplift and a barrier system to protect against hail and sheeting rain.
• Durability: The right roof will retain its structural integrity and appearance for years to come with little maintenance. To that end, be sure your new roof offers UV protection against chalking and weathering, as well as resistance to corrosion, mildew, algae and black streaks.
• Cost Benefits: While a new roof might seem like a big investment, the right choice can actually help you save money over the long run, with some models offering substantial energy savings and reduced insurance premiums.
• Beauty: A roof makes up 50-60 percent of a home's appearance, so while performance is essential, don't compromise on aesthetics. Updating a roof can add instant and dramatic curb appeal.
• Resale Potential: If you intend to relocate at any point, think about how your roof may factor into a home sale. A beautiful, well-manufactured roof with a transferrable lifetime warranty can be a major selling point.
• Materials: While traditional materials like asphalt, wood shakes and slate can present various issues like shorter life spans, damage concerns, maintenance issues and disposal problems, metal roofing can overcome these obstacles and provide significant advantages. Check out ProVia's distinctive metal shake and slate roofing panels, which are manufactured with 10 percent more galvanized steel than industry standards, yet are up to three times lighter than asphalt shingles. Available in wood shake and slate styles, the manufacturer's embossed metal roofing provides distinctive style and natural-looking details in a durable finish. Finally, ProVia metal roof systems are designed to ensure easy installation, and installers are trained and certified to ensure workmanship and maximum roof performance. To learn more, visit provia.com.
The decision to reroof your home is a big one. For easier maintenance and long-term performance through summer storms and all other kinds of extreme weather, be sure you understand all the aspects of the investment.
*****