Tips to Ensure a Safe, Seamless Shopping Experience this Holiday Season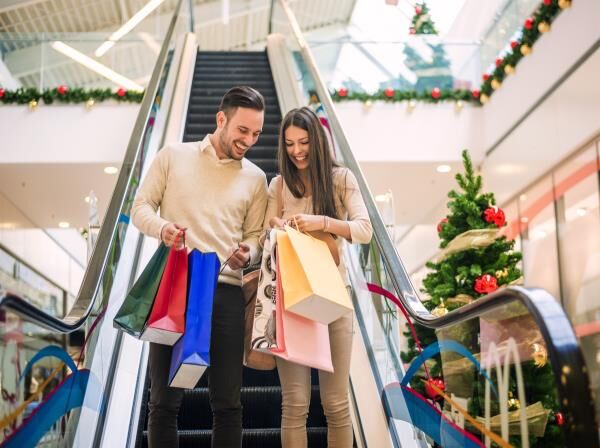 (StatePoint) Despite the recent resurgence of COVID-19, many consumers are more comfortable shopping at brick-and-mortar stores compared to last year, and experts are predicting substantial retail traffic this holiday season.
"While COVID-19 is still making headlines as we head into the holidays, vaccine availability and retailers' health and safety measures have put us in a different place than this time last year," says Bjoern Petersen, president at Sensormatic Solutions, a leading retail solutions provider and part of Johnson Controls.
As part of its mission to solve complex retail challenges related to consumer confidence, health and safety, Sensormatic Solutions is sharing a few insights into this holiday shopping season, as well as strategies consumers can use to help ensure safe and comfortable shopping experiences:
• On average, the top 10 busiest shopping days in the United States account for approximately 40% of all holiday retail traffic. Sensormatic Solutions predicts that this year, the three busiest days of the season will be Black Friday on Nov. 26, "Super Saturday," on Dec. 18, and the Thursday before Christmas on Dec. 23.
"Our predicted busiest days mark the peaks of in-store traffic, but we expect that like last year, consumers will start their shopping earlier to offset inventory limitations, shipping delays and ongoing concerns about social distancing," says Brian Field, senior director, Sensormatic Solutions, Global Retail Consulting Practice.
By being aware of these days and carefully planning around them, consumers can check all the items off their shopping list while ensuring a seamless in-store shopping experience.
• Christmas Day falls on a Saturday for the first time since 2010, meaning there will be a limited number of viable weekends to shop in the month of December. Consumers are advised to get ahead of their holiday shopping, starting early, like many did last year. For consumers who have a flexible remote work situation, shopping during weekdays, if their schedule allows, can help them avoid large crowds associated with the weekends leading up to Christmas.
• Consumers can also take some comfort in the knowledge that many retailers are leveraging innovative technologies that help keep shelves stocked, making shopping a seamless experience. Additionally, new tools are being employed to keep customers safe, including occupancy monitoring, which assists with social distancing efforts.
• Innovations in retail have expanded shopping options for customers during the pandemic, including buy-online-pick-up in store and buy-online-pick-up-at-curbside. Relying on these alternatives to the traditional shopping experience can help consumers limit their contact with crowds.
For more holiday shopping tips and insights, visit sensormatic.com.
As we head into the second holiday season of the COVID-19 pandemic, planning carefully can eliminate some of the stresses and concerns associated with in-person shopping.
Photo Credit: (c) ivanko80 – stock.Adobe.com